Today's post will explore some of the different path start regionization options available for building photo mosaic images using the Studio Artist paint synthesizer. We'll be using variations of of the brick wall presets associated with this previous Studio Artist News article that are available for download here brickMovieBrushExAll of the examples used in this post are edited variations of the brickMovieBrushPreset, which is a paint synthesizer preset.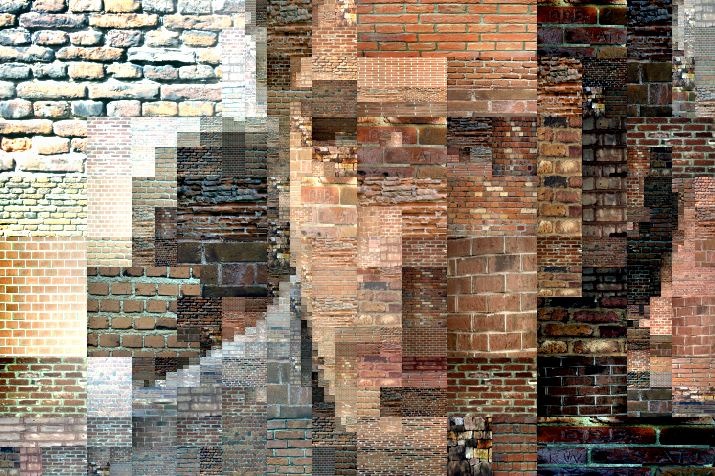 There are a large number of different path start regionize options for the Generator parameter in the Path Start control panel in the paint synthesizer. All of these Generator options are affected by the Max Stroke setting, which is going to be used to determine the number of generated regions.
The gallery below shows 2 different Max Stroke settings used with the Adaptive Block Regionize path start Generator. Not that increasing the Max Stroke setting leads to a larger number of adaptive blocks being generated. So as the Max Stroke setting increases, the number of blocks increases, while the size of the individual blocks tends to decrease, and you get better detail resolution in the photo mosaic.