Our Mission at Synthetik Software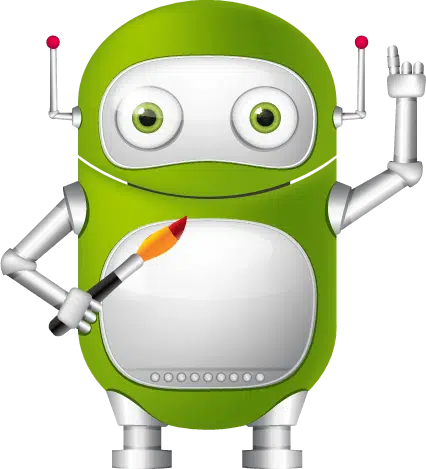 At Synthetik Software, we are dedicated to bringing smart, feature rich software engineered to assist and inspire creativity.
•
Our mission is to enable anyone, regardless of skill, to explore and enhance their creative potential with Intelligent Machine Assistance.
About the Giant Robot
Synthetik Software started in San Francisco with the vision of building a GIANT ROBOT that could automatically paint and draw on huge canvases.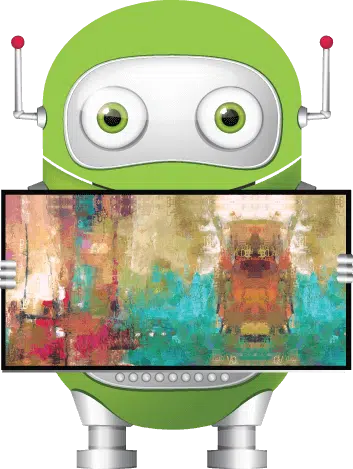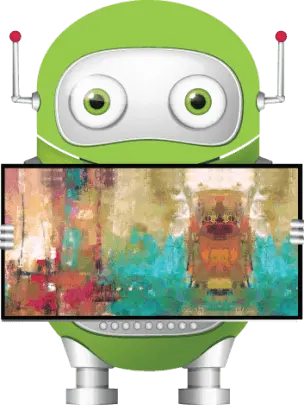 And So…..
An obvious major step to making the giant robot paint, was to write the software to drive the robot.  So, after one crazy-hard sleepless year, Studio Artist the software program, was incidentally born.
And then.....
Studio Artist was officially launched at MacWorld NYC – minus the giant robot – to great fanfare and went on to win Best of Show and many more Best of Shows in the following years.
The Robot is still on our to do list.
•
A little more info…
Based on years of neuroscience and AI research, and really far ahead of its time, Studio Artist was the first commercial software that could automatically paint and draw.
Not only that, Studio Artist is still the only commercially available software that can auto-rotoscope* video.  But that is only the tip of iceberg of what Studio Artist can do.  It's sort of the swiss army knife of generative creative art software.
•
*Automatically paints and draws video frame-by-frame from scratch.
The Mad Genius Behind Studio Artist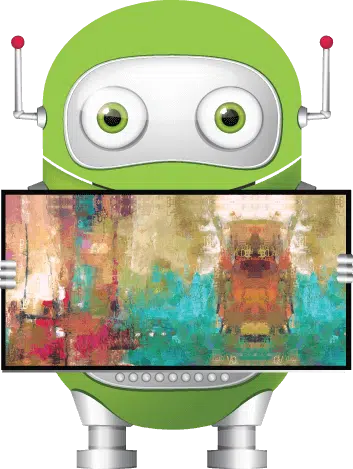 Synthetik founder, John Dalton, was a principal of OSC – the first company to bring digital audio multi-tracking to the desktop computer with Deck. Deck was also the first audio software ever to combine audio, midi and video. Deck literally provided the foundation code for Protools and later Final Cut Pro.  Pretty cool, right?
•
With the same visionary spirit, John has once again pushed the envelope with Studio Artist by blending neuroscience, artificial intelligence, computer graphics and digital video.
•
John is also a talented multi-instrumentalist and cat whisperer.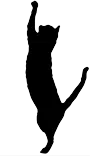 Our Free Public School Program
With the release of Studio Artist 5.5, Synthetik has launched the Studio Artist Public School Program providing Studio Artist 5.5 site licensing at no cost to struggling K-12 public schools worldwide.
If you are a public school affliate or know of a school that could benefit from this program we would love to hear from you.