The Paint Synthesizer
Auto - Assisted - Manual Painting
All Painting Examples were Automatically Created using Studio Artist 5 Presets
Nothing even comes close to Studio Artist!

Studio Artist remains the richest graphics software imaginable, I think. Nothing even comes close.

Ron Martinez Founder, Invention Arts. Former Yahoo! Vice President

"Well, that goes down as the best email support ever. :)"

Thanks for the lightning response. Everything worked perfectly.

"I've never said 'amazing'… 'incredible'…'I love it…' so many times…!"

Well I must say this is a brilliant program…! I've never said 'amazing'… 'incredible'…'I love it…' so many times…! Every time I use it there's a surprise waiting, it is truly limitless in it's creativity and artistry.

"Your customer service is fabulous!"

.

"…the best customer support I have ever experienced"

Can't thank you enough for the prompt response and solution to my request , all working perfectly . My many thanks and gratitude to you for the best customer support I have ever experienced

"I am so impressed with your customer service, I can't believe it."

You and your company are fantastic. What a pleasure to deal with. I greatly appreciate your time and the personal correspondence. I will certainly continue to tell my fellow photographer / artist friends about your wonderful software and service.

"Loving Studio Artist"

Only problem is that it is detracting from my regular work! I love this software.

"Wowie Zowie! You guys are a-m-a-z-i-n-g !!!!!!!"

If the rest of the country, let alone the world was run the way you folks are running your shop, we'd be way better off!

"Clearly the most intuitive natural media tool available for the Mac"

I think Studio Artist allows artists to bring back "play" and experimentation into the creation of digital fine art and it's clearly the most intuitive natural media tool available for the Mac (and I've been using Macs since 1985).

"Many thanks for your prompt response!  Your customer service is exemplary!"

"This program rocks!"

Totally different results to anything I have produced. And easy to use and fun!

"Create beautiful work with a minimum of drudgery"

I want to thank you for a beautiful piece of software that runs on my new Mac. It's great fun and makes it so possible to create beautiful work with a minimum of drudgery. Thanks again.

"Fell in LOVE!

First saw it at demo at Final Cut Pro user group. Can't believe
how amazing this software is. Possibilities are endless, so is the
fun. Thanks for developing this software.

"Studio Artist introduces so many new parameters, it makes my head spin."

From its "intelligent painting actions" to its remarkable animation tools, it is so vast and so relevant to what I feel art needs. Studio Artist is the one tool that enabled me to venture beyond the "still picture" stage and into "painting in time." …the way Studio Artist enables me to explore it is so very intuitive. It is really amazing. I often hit moments working with it when I feel intense gratitude to its author, John Dalton.
The Paint Synthesizer
Intelligent Painting and Drawing
Auto – Assisted – Manual
Studio Artist uses artificial intelligence to automatically paint, draw and rotoscope. Studio Artist examines a source image or video and then re-renders from scratch in the style you choose either automatically or interactively with just two easy steps:
Choose and Automatic Preset and Press Action
Or choose an Assisted Paint preset and let Studio Artist help guide your drawing and painting.  Or you can manually paint or draw with a Wacom tablet using Studio Artist's intelligent Paint Engine.
Studio Artist includes thousands of professionally designed presets to get you started as well as an extensive editor so you can tweak the factory presets or create your own or let Studio Artist's Intelligent Assistant create presets for you.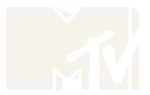 {"slides_column":"4","slides_scroll":"2","dots":"false","arrows":"true","autoplay":"true","autoplay_interval":"300","ticker":"false","speed":"4000","center_mode":"false","loop":"true","rtl":"false"}