Studio Artist Academic Pricing
Studio Artist Academic Pricing
Free Upgrade to SA v5.5 Included!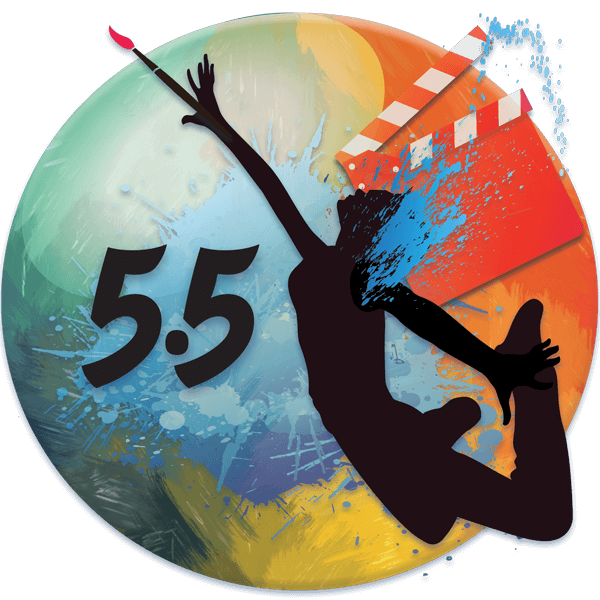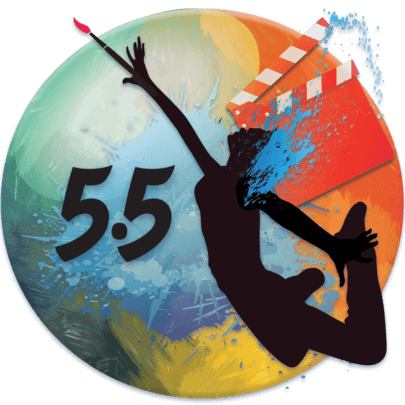 *Soon to be released
Upgrade from V1-4



System Requirements
OSX 10.4.10 – OSX 10.15 (Catalina)
Recommended
2GB RAM or More
Quicktime
Download Size 625mb

System Requirements
Windows 2000 -XP – Vista
Windows 7-8-10
Recommended
2GB Ram or More
Quicktime – For Video Processing Only
Download Size 575MB

System Requirements
OSX 10.4.10 – OSX 10.15 (Catalina)
Recommended
2GB RAM or More
Quicktime
Download Size 625mb

System Requirements
Windows 2000 -XP – Vista
Windows 7-8-10
Recommended
2GB Ram or More
Quicktime – For Video Processing Only
Download Size 575MB
Studio Artist Key Features
Intelligent Painting and Drawing
Automatic – Assisted and Manual Painting and Drawing
Studio Artist uses artificial intelligence to automatically paint, draw and rotoscope. Studio Artist examines a source image or video and then re-renders from scratch in the style you choose either automatically or interactively with just Two Easy Steps: Pick a Preset and Press Action
Automatically Turn a Video into a Moving Painting or Drawing
Automatic Animation Rotoscoping and Video EFX
Studio Artist can paint (rotoscope) video frame-by-frame automatically. Design a series of paint and image processing operations on one frame and then let Studio Artist generate a hand-painted and/or image processed video sequence automatically.
Completely resolution independent. Use a low-res source video and output a rotoscoped version to any resolution even larger than 4K!
Photo Mosaics – Automatic and Intelligent
Go beyond the Grid with Studio Artist's Intelligent Mosaic Mapping
The Photo Mosaic processes in Studio Artist go way beyond conventional grid-based photo mosaic effects. Just check out Charis Tsevis' work using Studio Artist. Using any folder of images.
Studio Artist can intelligently create a photo mosaic of any source image with adaptive regionalization. This includes curves and other shapes plus re-colorized sub-images on the fly for a more realistic render of the source image, or techniques that can render a painterly or abstracted effect.
Turn Photos or Videos Vector Art
The Vectorizer automatically converts a raster image (like a photo or video) into resolution independent vector art. Go mild to wild! Sketch Effects, Natural Media Paints, Flat Comic Style, Line Screens, Abstract and much more.  
Adjustable settings let you tweak an existing preset effect or build a new one from scratch. The Paint Synthesizer can also be configured to produce a wide range of vector paint styles. Output vector effects as EPS or SVG vector files for resolution independent printing.
Natural Media Vector Paints
Exclusive to Studio Artist
New in Studio Artist 5 is Vector Paints.  Vector Paints not only simulate natural media paints from oils to chalks but also create completely new vector paint looks previously not possible. Vector Paints can be found in the Paint Synthesizer as well as in the Vectorizer. They can be applied automatically or manually.
There are several settings that can be tweaked to create awesome looks.  All of these paints are resolution independent so you can output large-scale images using SVG or EPS.
Extensive Image, Video and Photo Effects Suite
More than 50 Plugins worth of Effects
Over a 1000 Fully Editable Visual Effects Presets for Still Images or Video 
Sketch Effects – Colorizing – Line Screens – Flat and Cartoon – Artistic and Painterly – Smart Contrast – Smart Blur – Glows – Lens Efx – Color – Dodge and Burn – B&W – Smart Sharpen and More
Studio Artist has a full range of image processing filters and unique visual effects. These include intelligent filters that are able to analyze a source image and adaptively apply the effect. There are unique sketch effects that can also generate Bezier paths which can then be used to create automatic sketch drawings with the paint synthesizer.
MSG – Evolution Image Generator
One-Click Automatic Modular Image and Effects Generator
Studio Artist includes a modular MSG image processing architecture that includes over 500 image processing modules that can be combined together to create an unlimited number of visual processing effects, or abstract procedural imagery.
Automatic visual effect evolution features allow you to generate amazing still or animated abstract imagery at the touch of a button. MSG presets can either be used as stand-alone effects or encapsulated into the Paint Synthesizer to create cool custom paint tools providing unlimited user creativity and expandability.
Trippy Time-Based Effects for Video or Still Images
One-Click Automatic Temporal Effects – Ghosting Trail Effects and More
Included with Studio Artist is a complete set of Temporal Image Operation or time-based effects that process a time window in a movie file. These include slit scan and panorama effects, as well as visual processing that can emphasize or remove motion taking place in video files.
Temporal effects can take movie files and convert them into amazing effected still imagery, or can be used for movie processing. Stack filtering effects can be generated by taking collections of still images and processing them with temporal effects as if they were frames in a movie file, with amazing results.
Interactive Warping and Image Adjustments
Twist – Bend – Transform – Blend – Kaleidoscopes – Colorize – Interactive Double Exposure – Thresholds and More
Interactive warping can be done on the fly with a large variety of different warp effects. Warps and Morphs can also be specified by key-framing bezier paths over time in the Paint Action Sequence (PASeq) timeline.
The adjust modes can interactively change hue, saturation, luminance, etc. but also this mode can create line screens, thresholds, blurs and sharpening on the fly and more.
Generative and Abstract Art
Generative Art is the heart and soul of Studio Artist and is embedded in all the intelligent aspects of the software
Computer generated art or Generative Art is not a particular style. Generative Art creates surprising, unique and often visually exciting and adventurous styles that previously did not exist.
Even with the more seemingly conventional art styles generated by Studio Artist, there is a generative aspect but always in the spirit of collaboration with the user.  Studio Artist can create full works of art completely on its own but where it shines is in collaboration with the artist/user guiding and participating in the process.
Interactive Computer Generated Animations
On-The-Fly Computer Generated Animations
Great for VJ's – Live Shows – Content Creation
Studio Artist includes real-time interaction features. With Loop Action, the Paint Synthesizer Time Particles take on a whole new life with live editing while they are painting.  You can use Studio Artist Spiro Time Particle presets to interactively create abstract animations on-the-fly.  You can also switch between different processing presetswhile they run in a live processing loop.  Effect and paint parameters can be adjusted live while Studio Artist is auto painting or processing with Loop Action which is great for editing and also for live performance and content creation.
Live video capture can also be incorporated into loop action processing along with live interactive editing for live visual performance or live video synthesis.
Automatic Preset Generator and Gallery Show
Generate Presets or Art Shows with Touch of A Button
Gallery Show premiered with 4.0 and with 5.0 it's even better. With Gallery Show you can automatically create any type of preset in Studio Artist with a touch of a button.
You can also automatically generate artwork creating dynamic and ever changing styles that you can also use as a jumping off point to further manipulate. Gallery Show is extremely versatile and can be configured in several different ways.