Download Studio Artist 5.0 for Windows


Currently You Will Need Quicktime for Video Processing Only.  If you will be using Studio Artist for Still Art you will not need Quicktime.  We are working to eliminate the need for Quicktime on Windows.
You can download Quicktime with the link below.
After Downloading For Windows
Choose Run Program
(Do not choose Save)
*Trial does not expire.  Images and videos are watermarked and canvas size is restricted.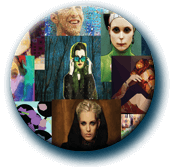 Studio Artist Runs on iMacs and PC's only.

Please download the Trial From Your Desktop Computer

Subscribe to our Newsletter