How to Output to and From a Folder of Sequential Images
And how to Open Your Folder of Sequential Images in Quicktime or your choice of Video Editor
Note:  5.0 Please refer to this post
Why would you want to output your Studio Artist movies or animations to a Folder of Sequential Images and why do most professionals use this method rather than outputting to a movie.
The output will be uncompressed (if you choose .png)
If there is any interruption while processing your images will be saved up to the interruption and you won't lose anything.  If you are processing to a movie you will have to start over.
1. FIRST SET UP THE IMAGE FRAME FORMAT IN STUDIO ARTIST PREFERENCES
We recommend .png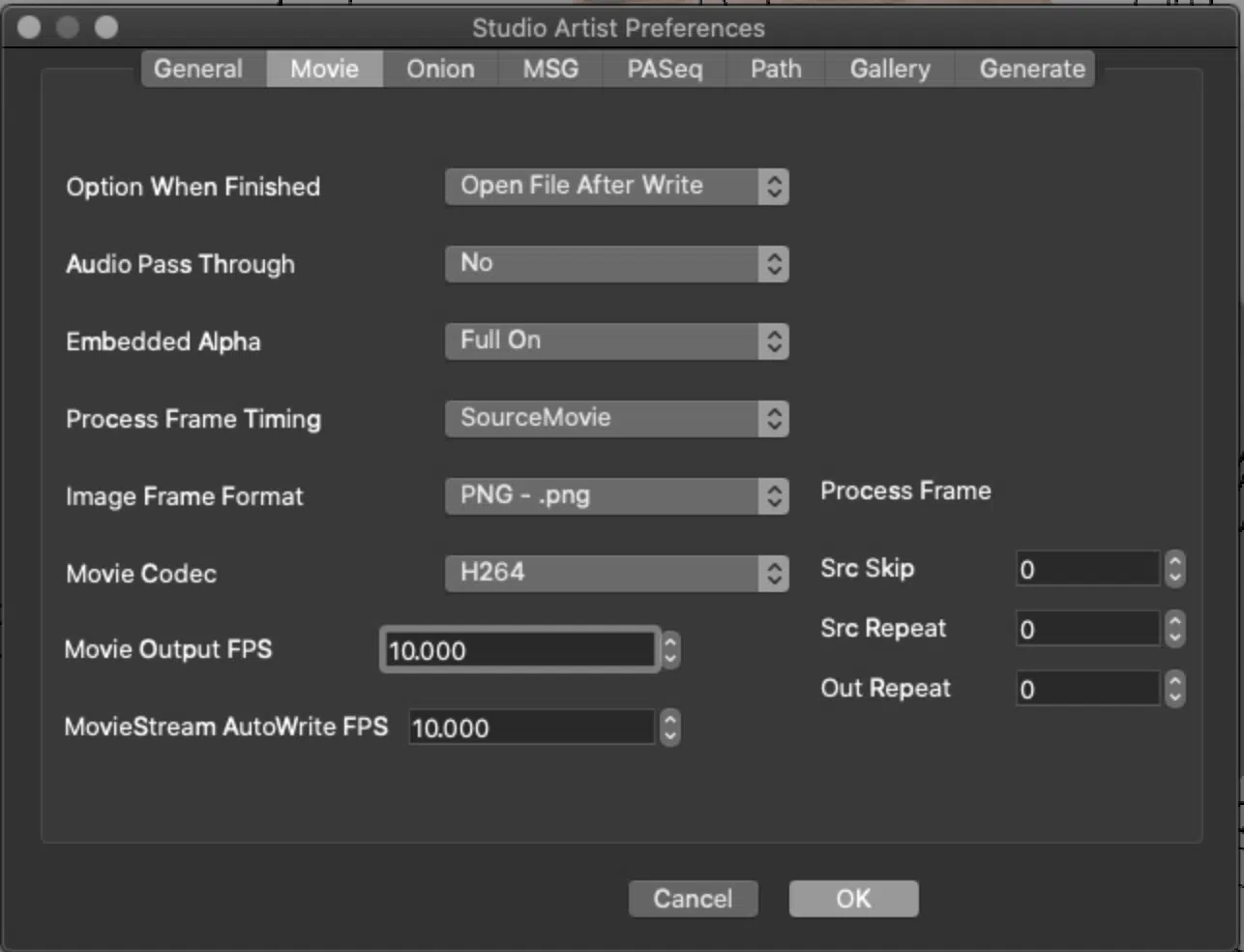 2. RENDER SOURCE MOVIE TO FOLDER OF IMAGES
When you ready to output your movie, choose
Action > Paint Action Sequence > Movie to Image
Then Choose the movie you want to process
Then Create (or point to) the folder you want the images to go
Choose the size of the images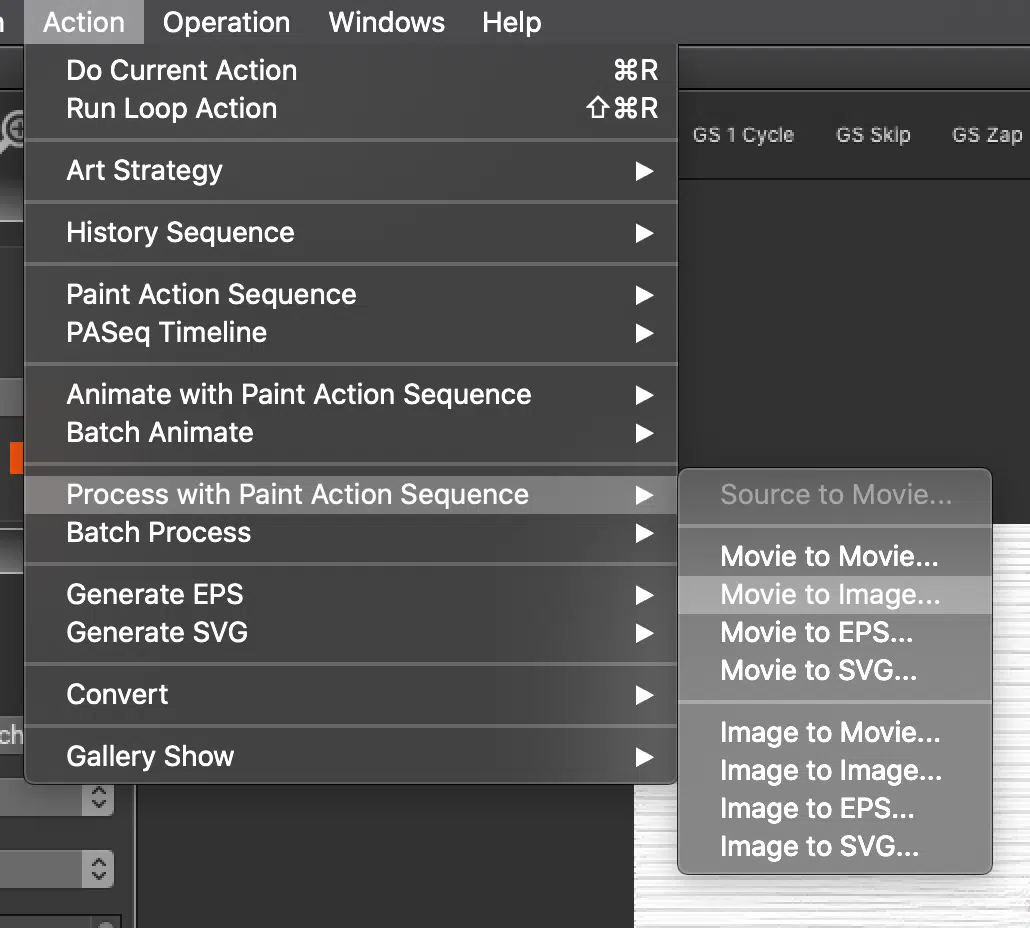 3. WHEN FINISHED RENDERING
Converting your rendered folder of images into a movie:
When you are finished rendering you can open your folder of images in Quicktime using
"Open Image Sequence" and choose the folder of images you created earlier.
You can also convert a folder of images in most video editors as well as Photoshop (FCP, Premeire Pro, etc)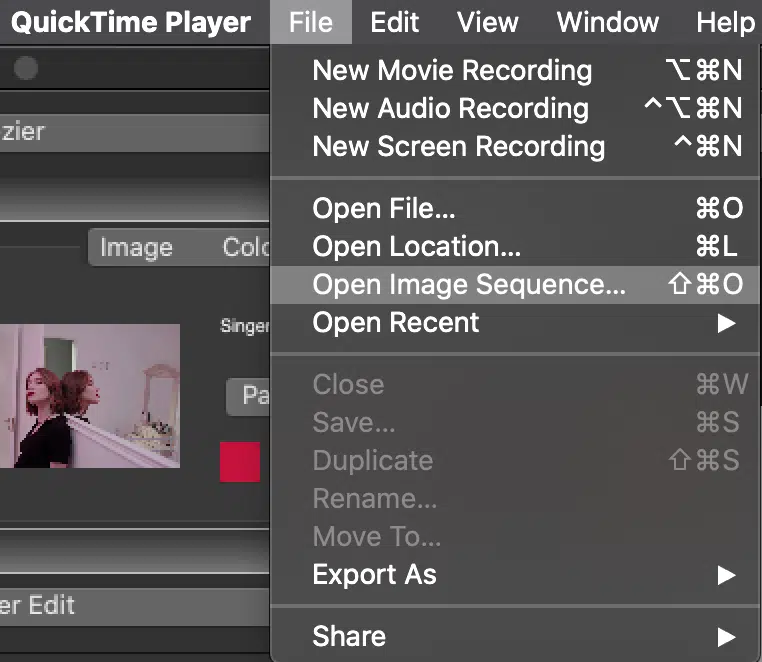 Then choose the Resolution, Frame Rate and Compression (we recommend ProRes)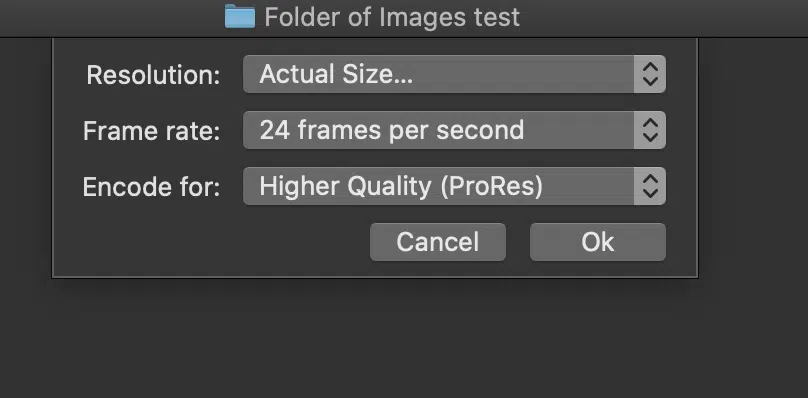 Then you can save your movie.
___________________________________
Processing a Paint Action Sequence from a Folder of Images instead of a Source Movie
You can also use a Folder of Images instead of a Source Movie to processes a movie in Studio Artist.
If you wanted to do this then you would choose
Action > Process Paint Action Sequence > Image to Movie
Or if you wanted to end up with another folder of Images instead of a movie
Action > Process Paint Action Sequence > Image to Image
Get free Studio Artist Tips straight to your inbox!