Right now, you cannot stream a movie from the GS preferences.  You need to do by manual streaming.
First set up your streaming in Gallery Show to Manual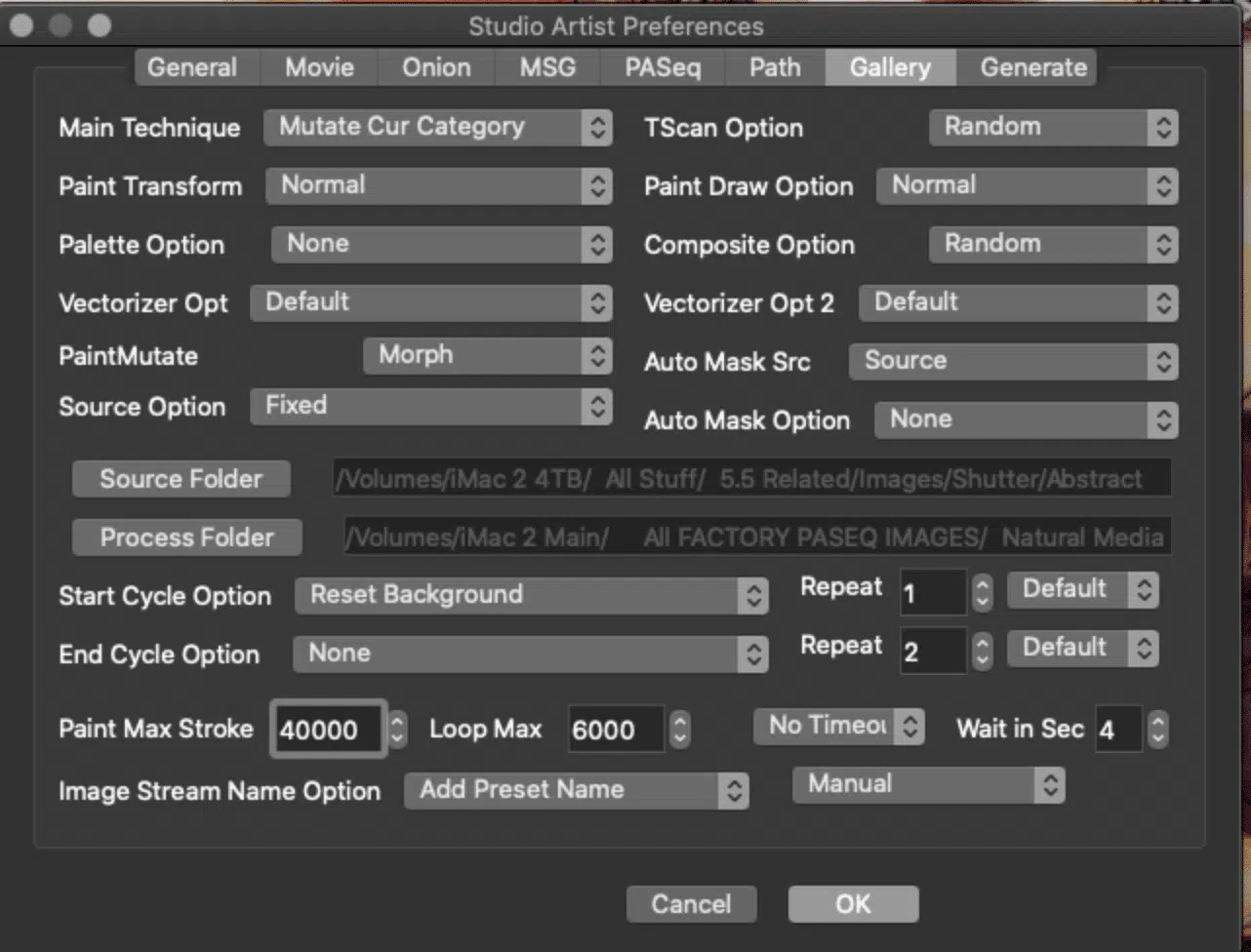 Then Choose
File > Stream > Flags > Enable Write on Gallery Show Cycle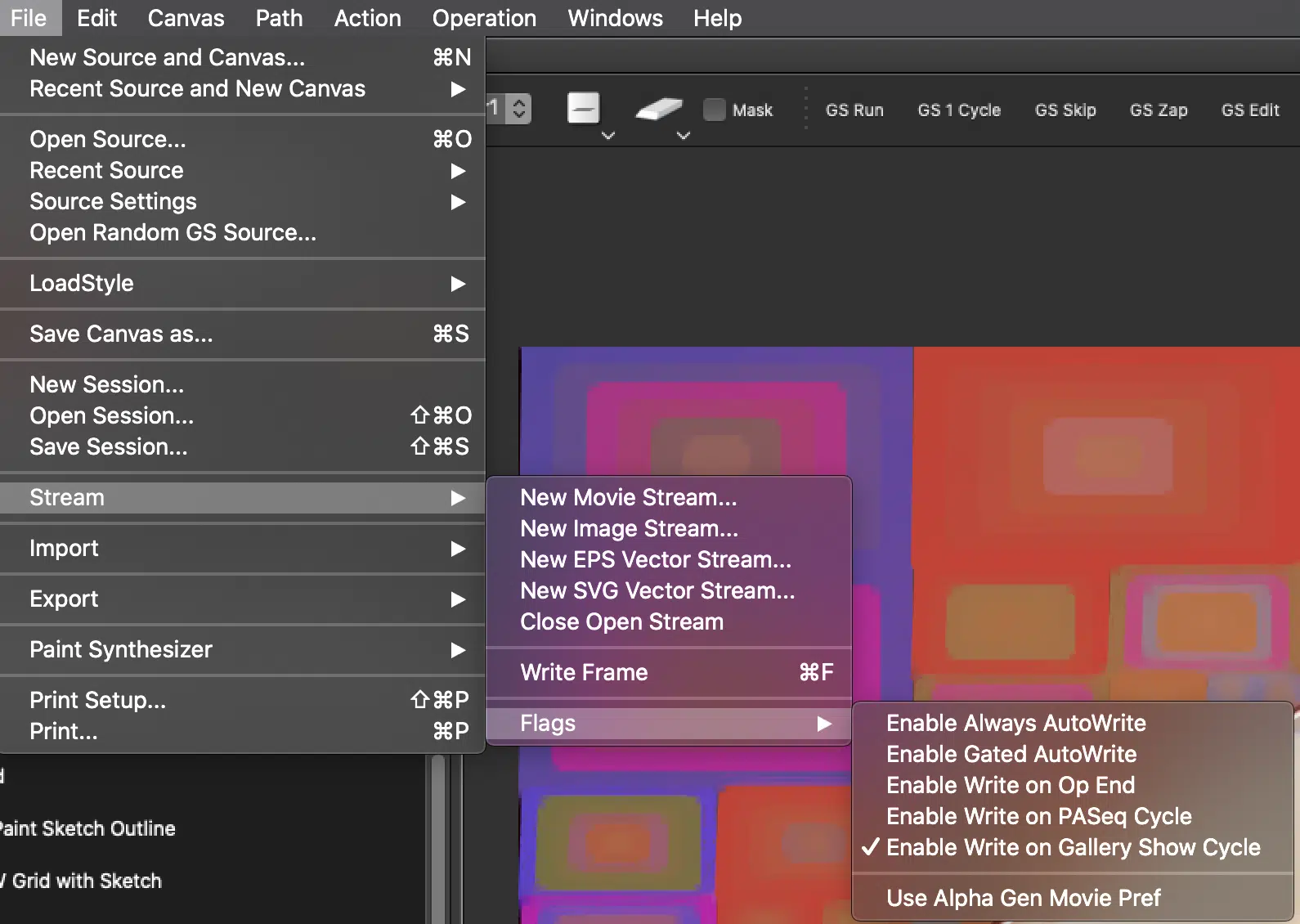 Then choose
File > Stream > New Movie Steam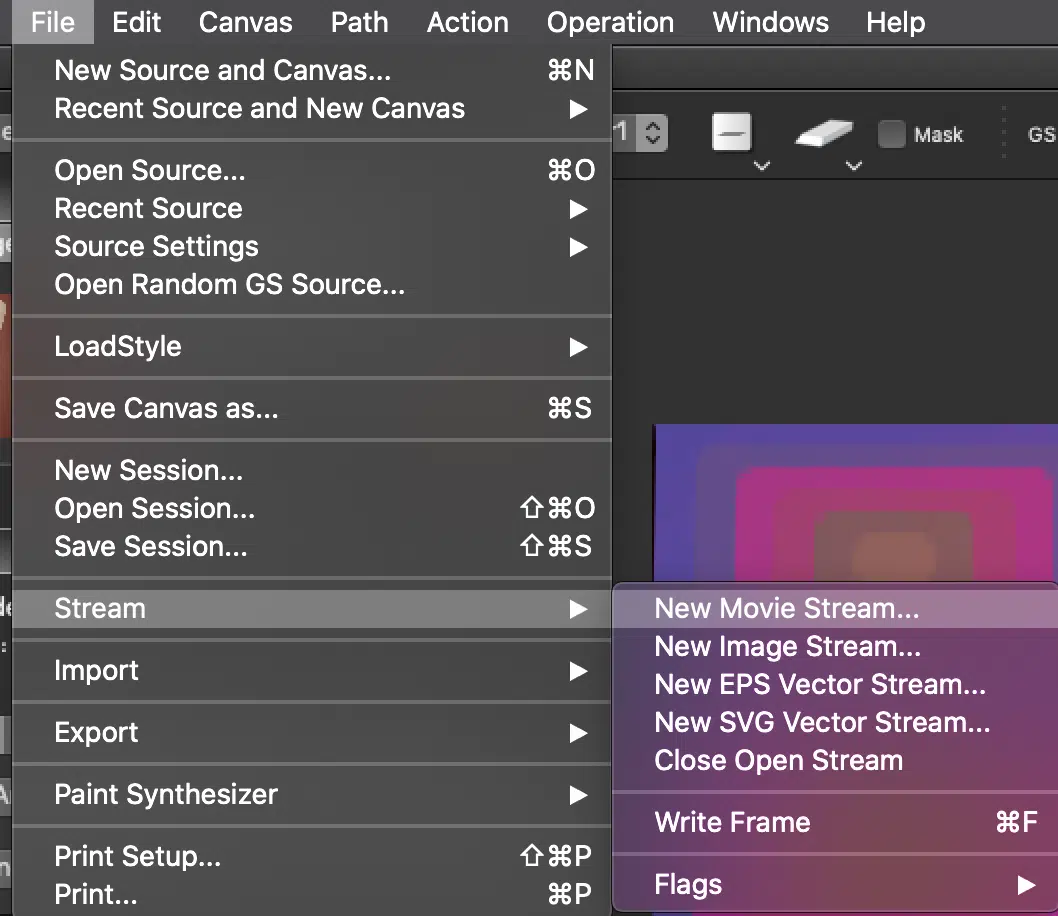 Name the movie and where you want to store it
Then Run Gallery Show
IMPORTANT:  When you are finished you have to close the stream.
File > Stream > Close Open Stream