Streaming out your Gallery Show Generated Images and Paint Action Sequence Presets to a Folder
If you want to stream out your Gallery Show images and also save the PASeqs you need to choose Force Stream – Image and PASeq (see below image).
TIP:  Do not process Gallery Show on High Resolution canvases, keep your canvas size below 2000 x 2000 pixels.  Since you are saving the Paint Action Sequence Presets you can output your keepers at a higher resolution later.
Once you have set that up you can run gallery show GS Run from the Gallery Show Toolbar.  (Windows > Gallery Show Toolbar)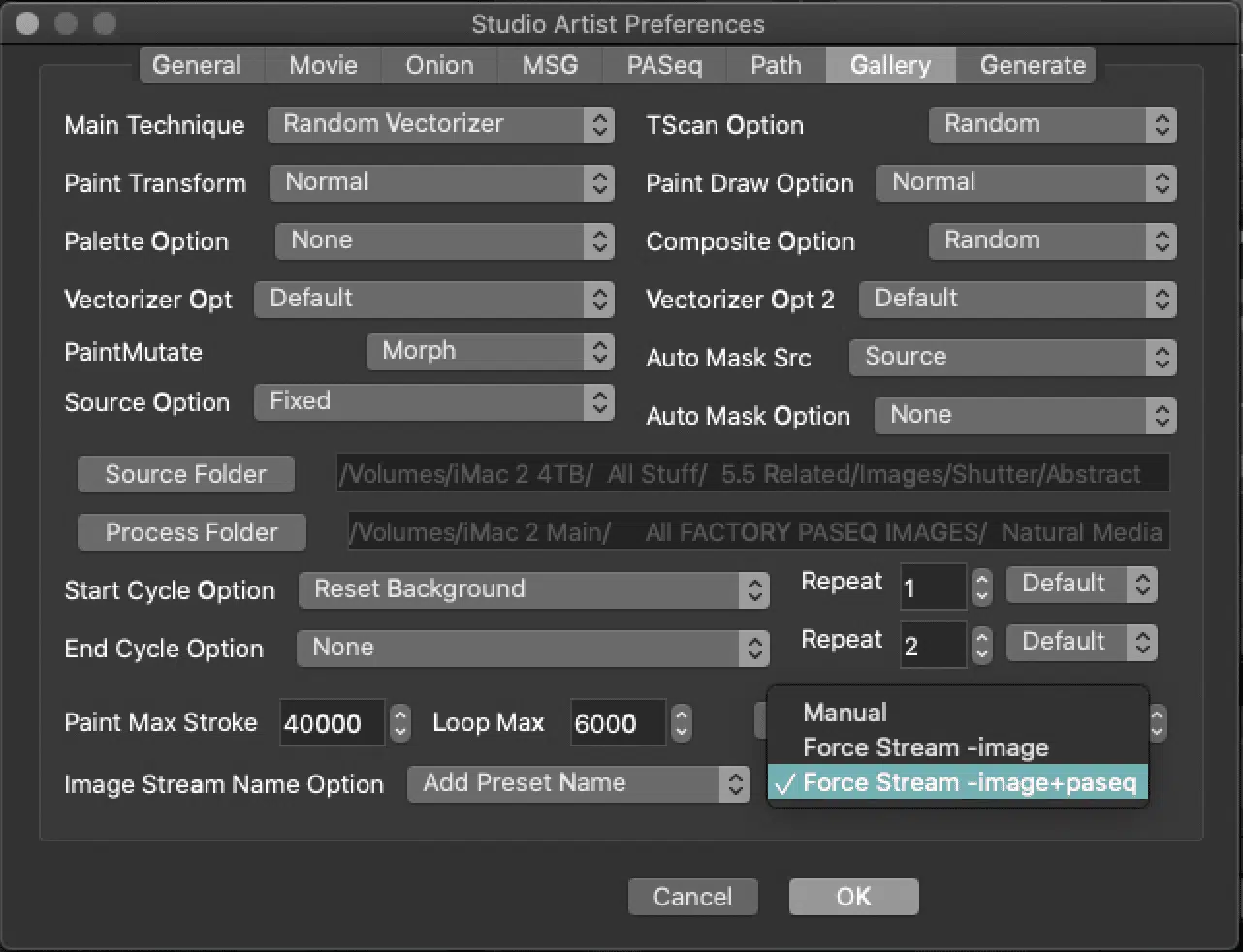 Once you have set that up you can run gallery show.  You will then be prompted to choose or create a folder and add a label which will be at the beginning of each of the Images and PASeq's name.  In the example below the label is Vectorizer and you will see it at the beginning of each Image and PASeq in your processed folder.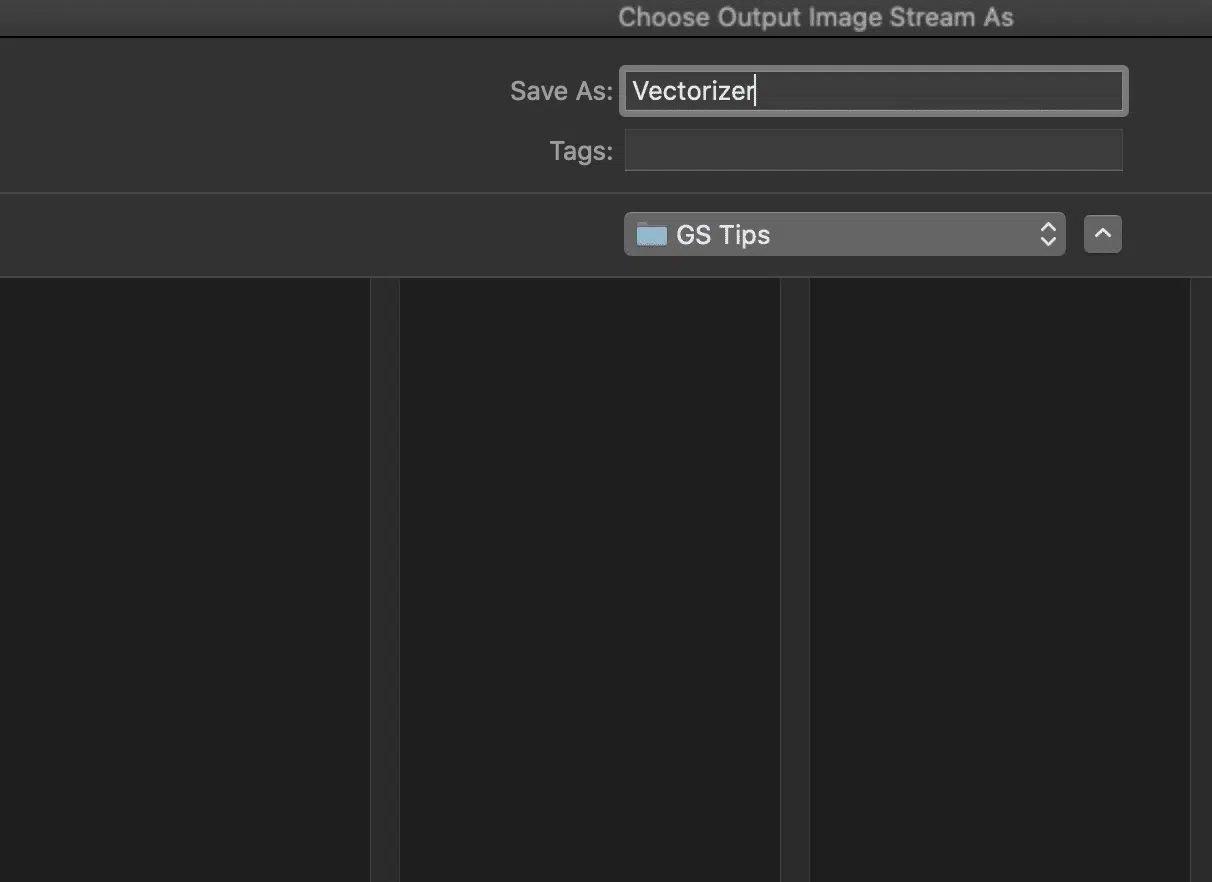 Important:
1. You will need to remember to stop Gallery Show by pressing the spacebar.  GS will continue to stream out until you press the spacebar. 
2. You need to Close the Stream.  File > Stream > Close Open Stream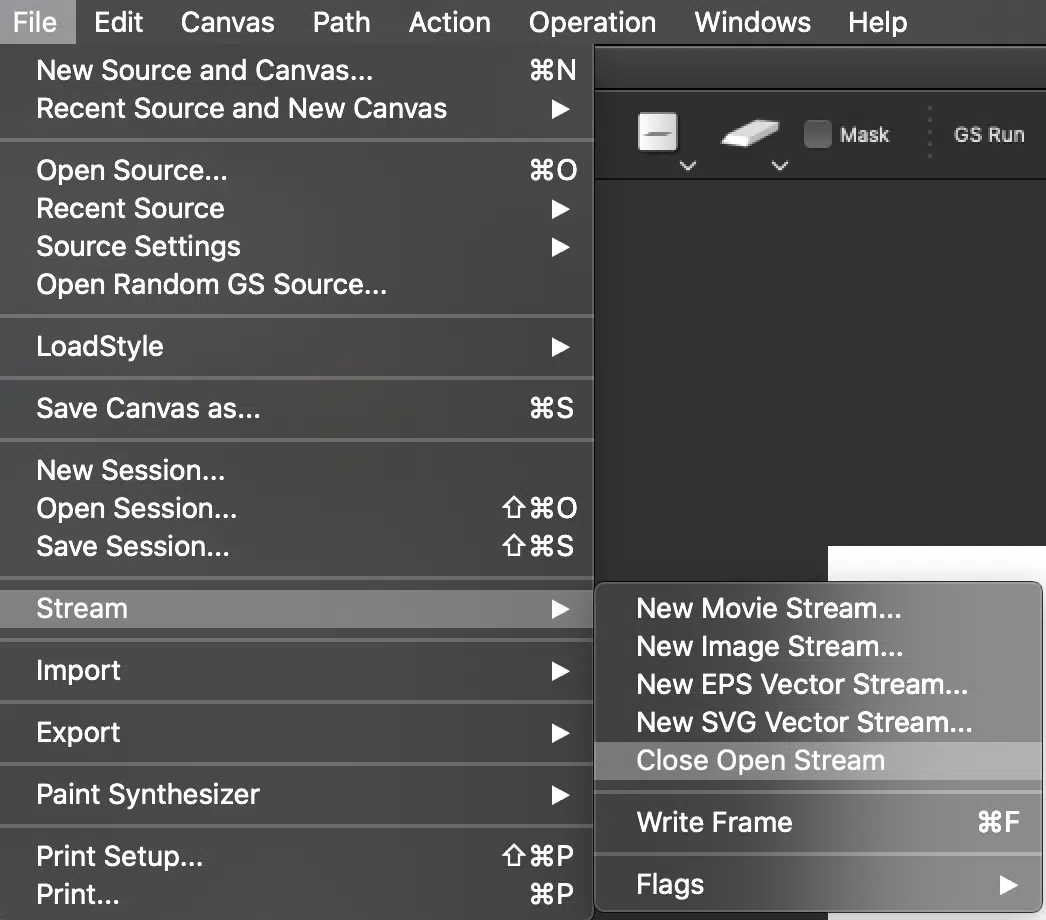 When you are finished you can look at the Images and see the presets next to them.
You can also see that the label Vectorizer is at the beginning of each image and PASeq Preset.  Then because this was mutating Factory Vectorizer presets the name of the preset is also included in the name.
If you find an image you like you can save the PASeq to your Favorites Preset folder in your Studio Artist preset Folder found in your Studio Artist Folder.  There is a very good video tutorial on Preset Management that you can view.  https://synthetik.com/studio-artist-training-videos/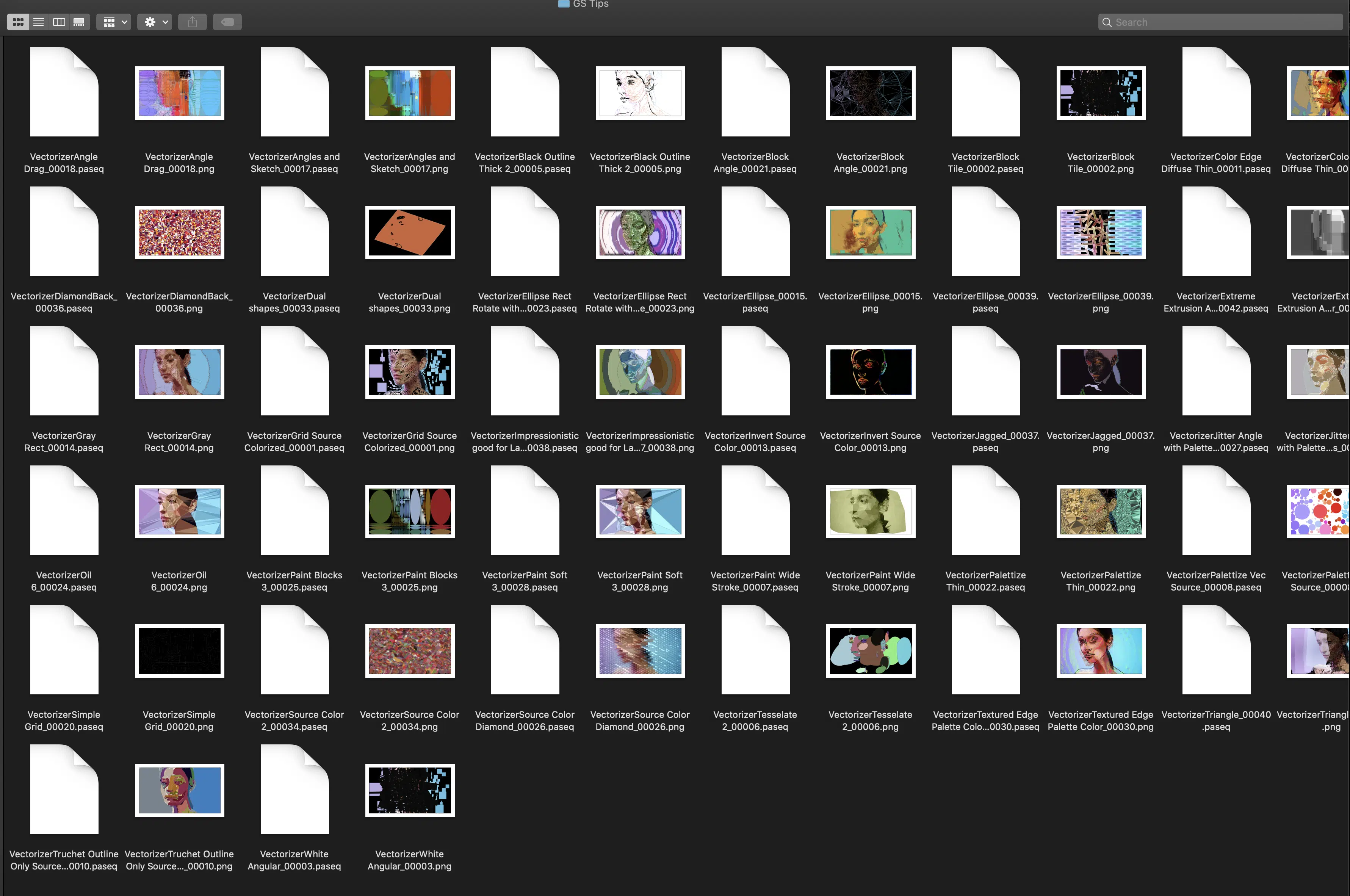 How to use a Folder of Images for your Source: 
As you can see this group used Fixed for the Source Option, meaning it is using the same Source Image.  You can also choose many other source options, such as a folder of images that can then be sequentially or randomly chosen.
To Use a Folder of Images for your Source:
First set Source Option to Folder(Random) or Folder(Sequential) and then choose Source Folder (right below) point to folder of images.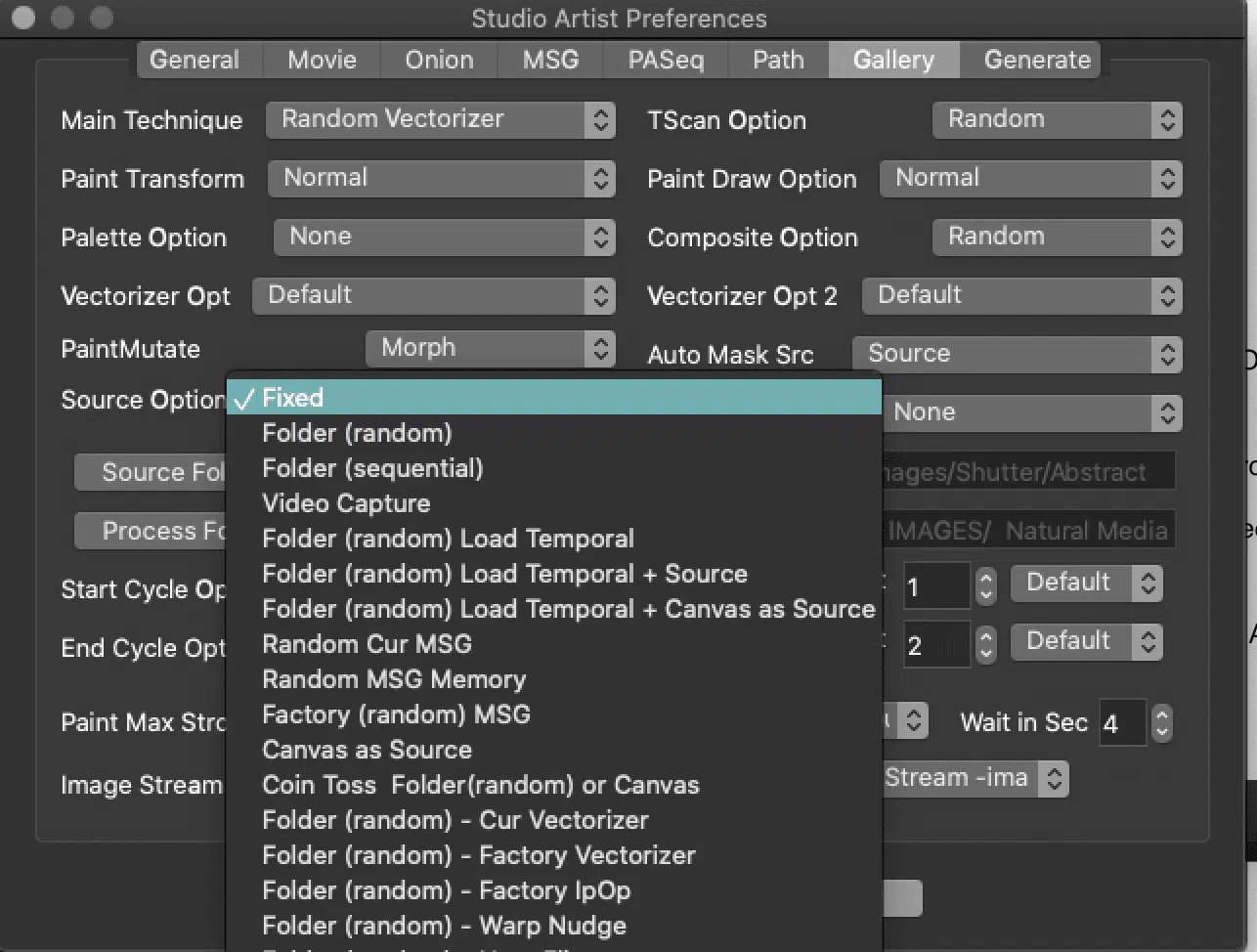 For more information on how to set up Gallery Show see this post and this tip