Today we'll take a look at how to create some simple geometric op art imagery using MSG processors.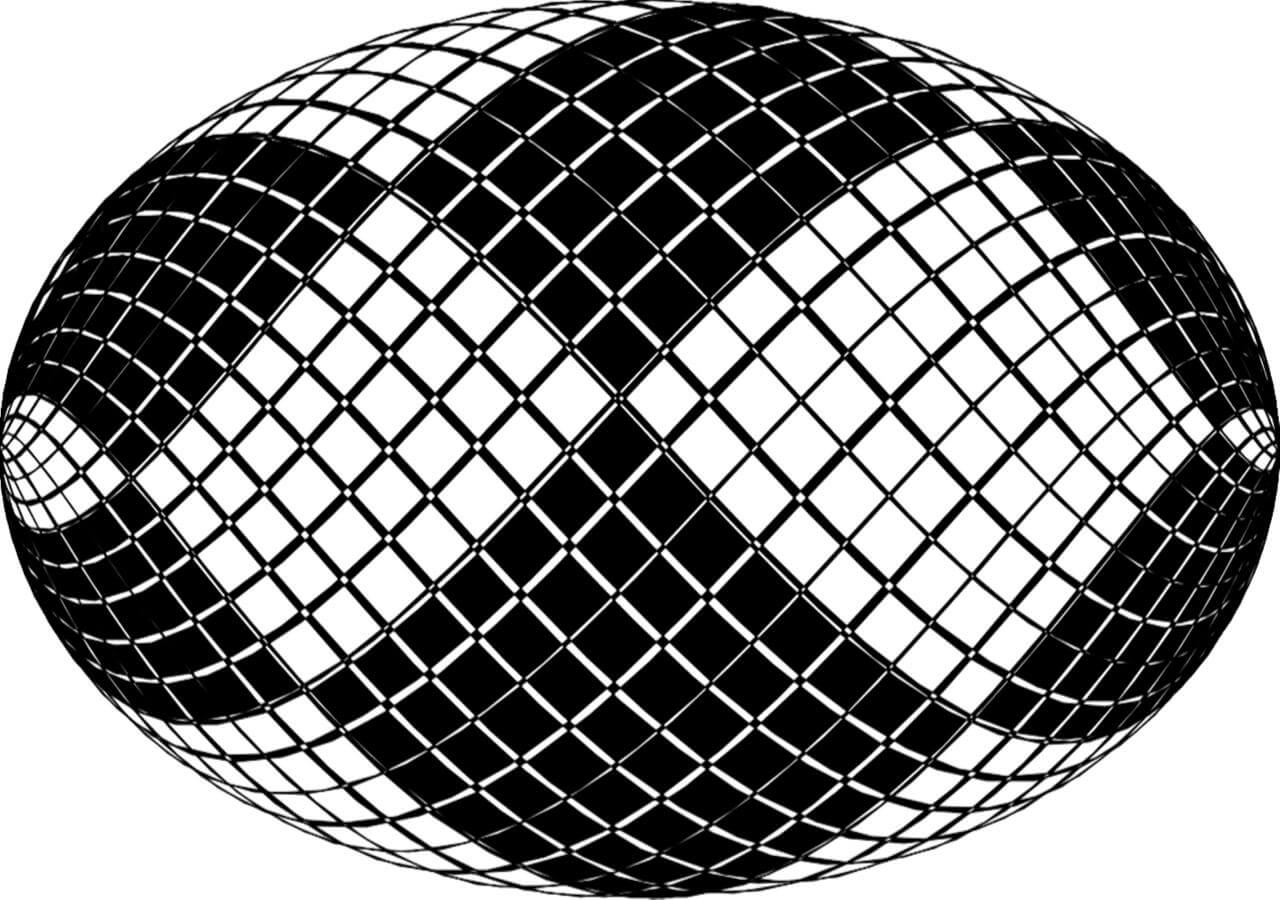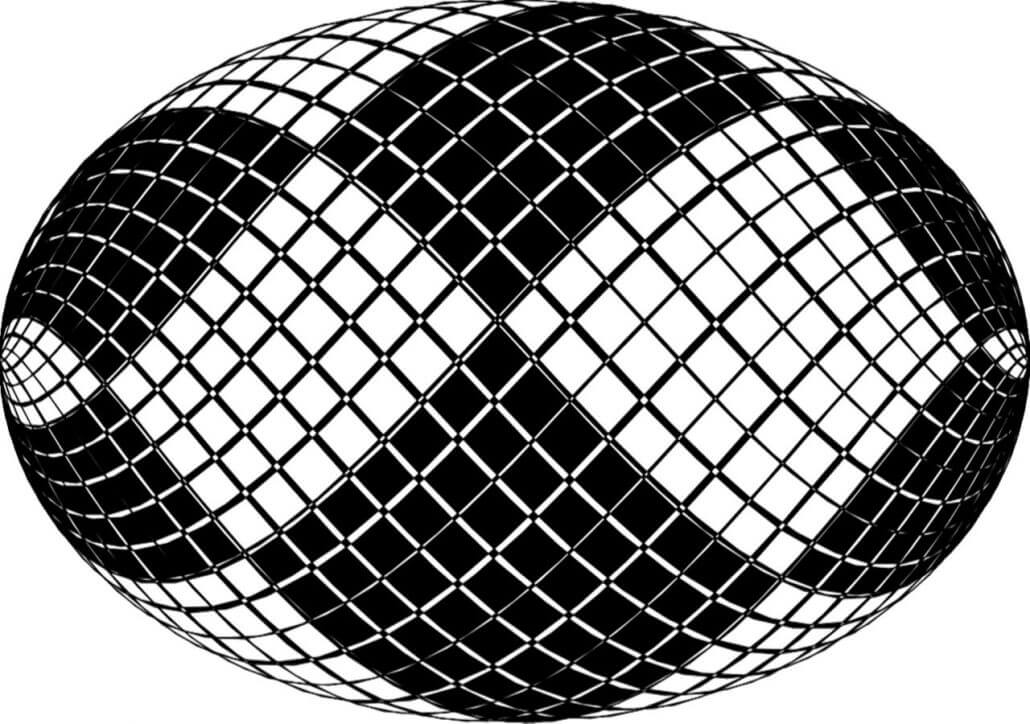 The geometric op art image shown in today's post was generated using a simple MSG preset. The MSG preset is based on a Lissajous1 processor. This processor is capable of generating a wide variety of different kinds of abstract geometric output, all based on a mathematical Lissajous generator. For this particular effect we worked with the editable parameters to generate a constrained mathematical patterning, as opposed to something wild or thread like.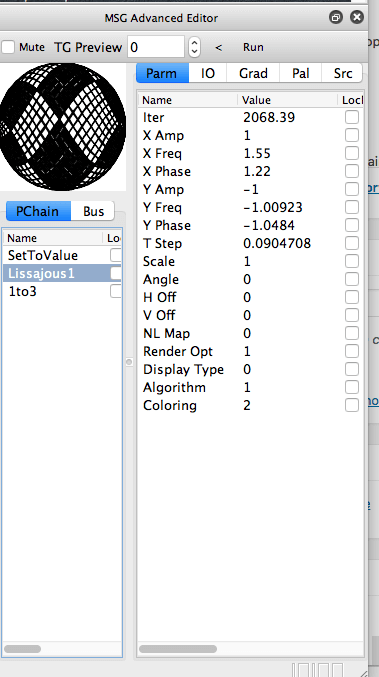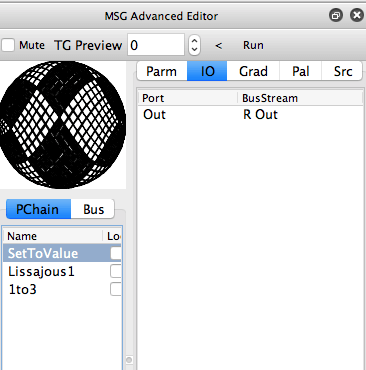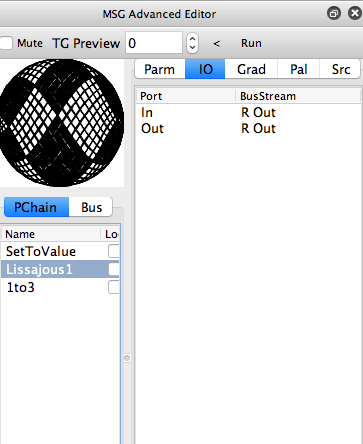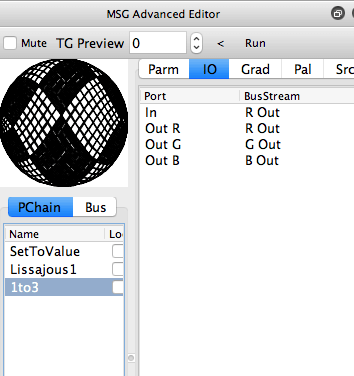 The screenshots in the gallery above show off the editable parameter settings used for the Lissajous1 processor, as well as the simple IO (input-outpu) routing used for the 3 processors that make up the MSG preset.
If you mutate this particualr MSG preset in the Evolution Editor, you will see that it can get crazy pretty quickly. So working to constrain the parameter settings is important if you are going after a geometric op art styling like the one we created for today's effect.
You can access the MSG preset used to build today's op art effect 7211.msg