The image below was generated by working with the Paint Synthesizer Evolution help commands we've been discussing over the last few day's posts. But rather than running the Paint Synthesizer, I was running action painting in DualMode Paint operation mode. So, you can use the Paint Synthesizer Evolution Patch Memories and evolution commands to dynamically evolve new DualMode Paint presets in real time in addition to normal Paint Synthesizer Classic effects.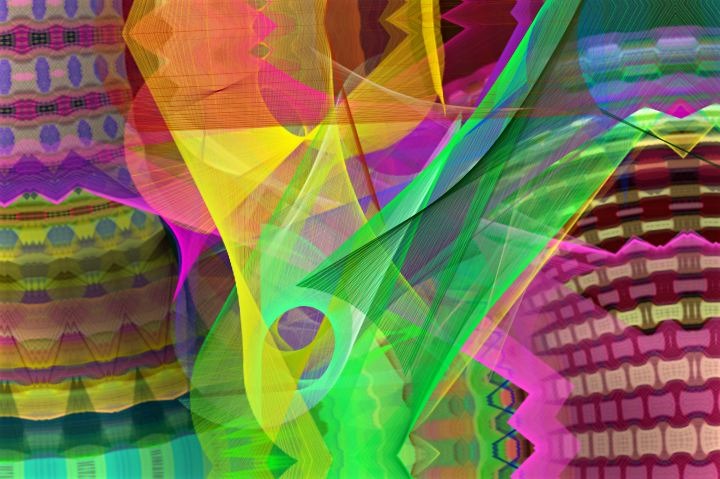 As you may recall, DualMode Paint is a Studio Artist operation mode that combines live painting using the paint synthesizer along with an interleaved live image processing effect. We have posted about DualMode Paint effects here before, here's a link to some of those other posts if you want additional information on DualMode Paint and how it works.
The basic idea behind DualMode Paint is that it uses the current paint synthesizer settings, along with a specified image processing effect. The image processing effect (called the Dual Op) can be based on the current image operation, texture synthesizer, MSG, or interactive warp effects. As shown in the 1st gallery image below we are going to use a MSG processing effect as the Dual Op for this post.