Working with Source .png Images
Turning the alpha channel on for transparent .png backgrounds
When using .png source images with transparent backgrounds, you will need to set
Canvas > Selection > Set to > Source Alpha
and then Check Mask in the top Bar of the interface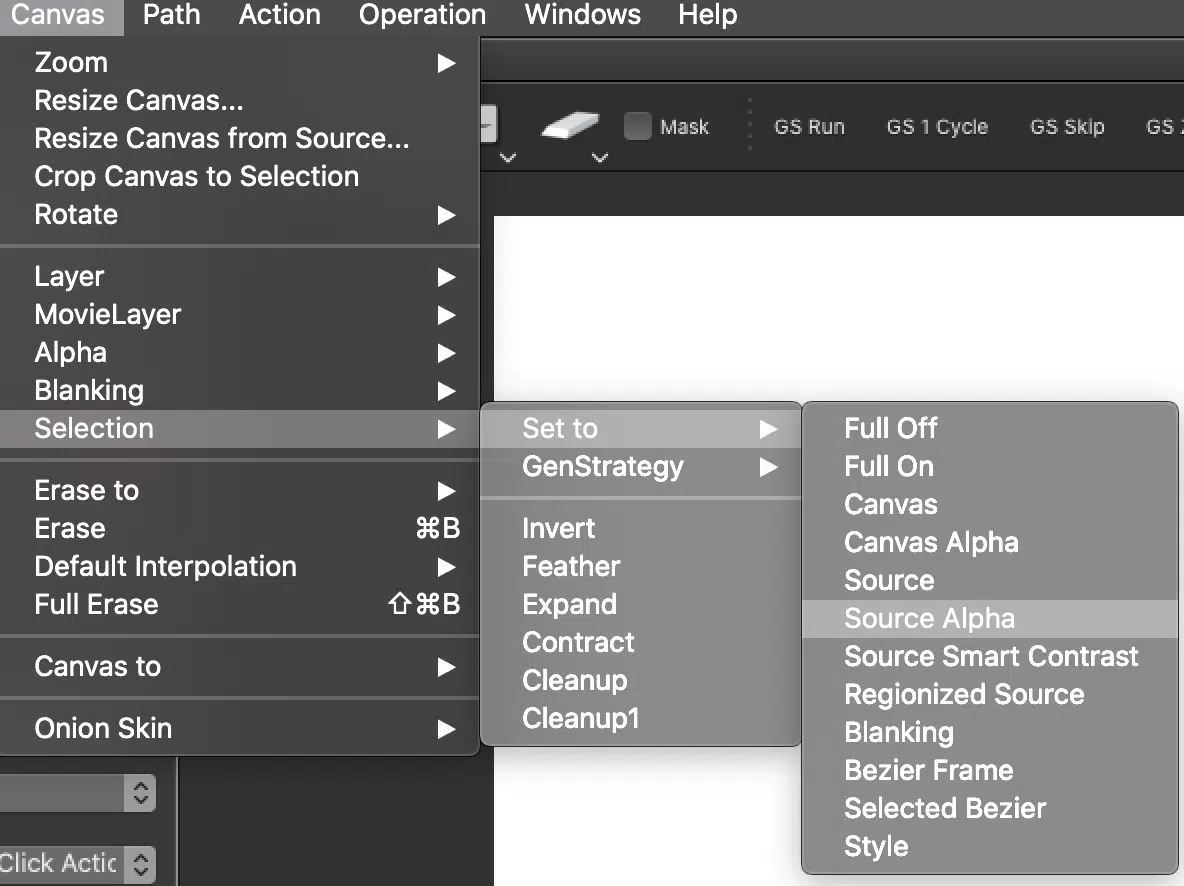 Check Mask
Studio Artist will show the alpha channel as black in the Source Image area and gray in the Canvas Area.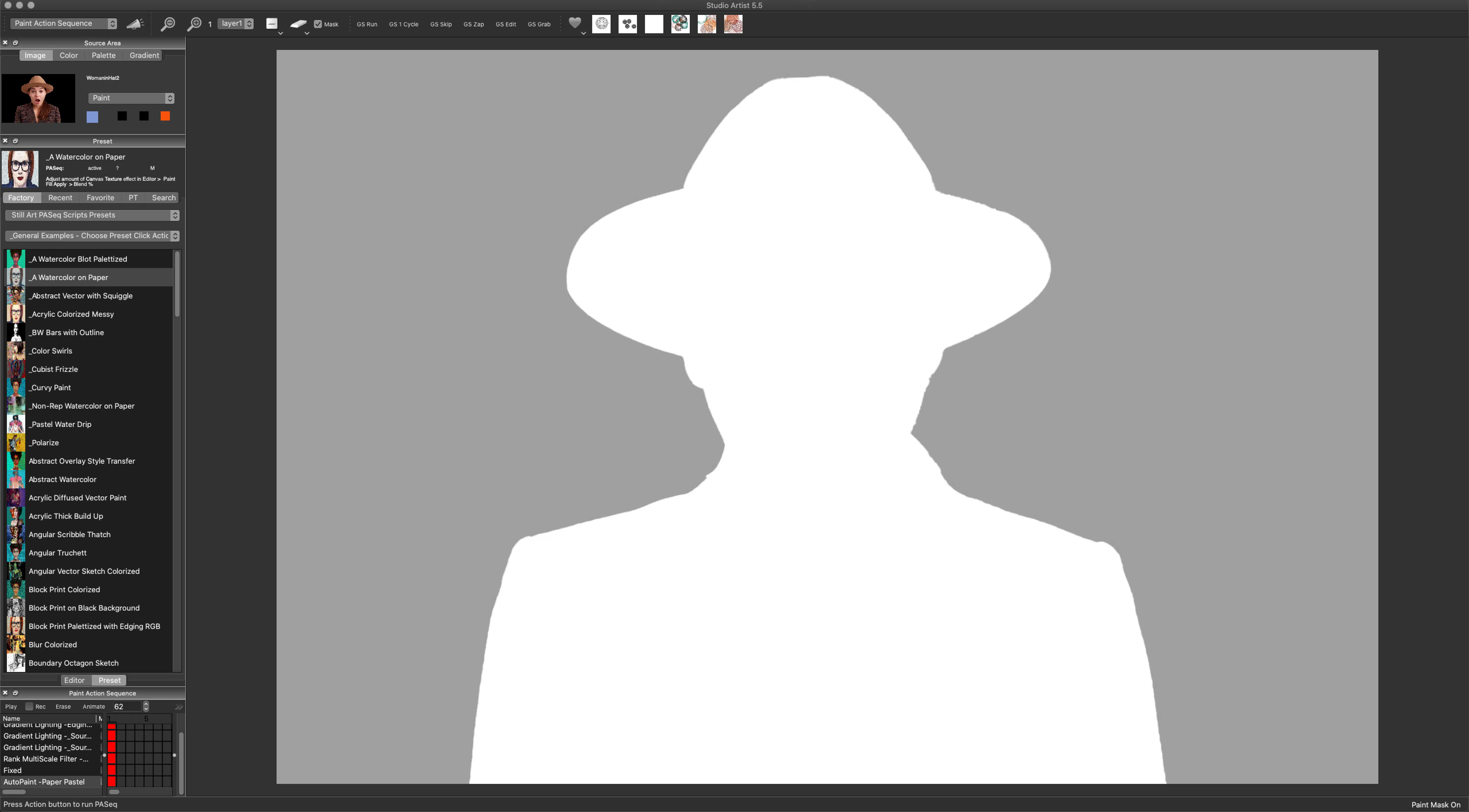 Now you can choose a preset to paint the masked area.
Then uncheck mask to see the final result.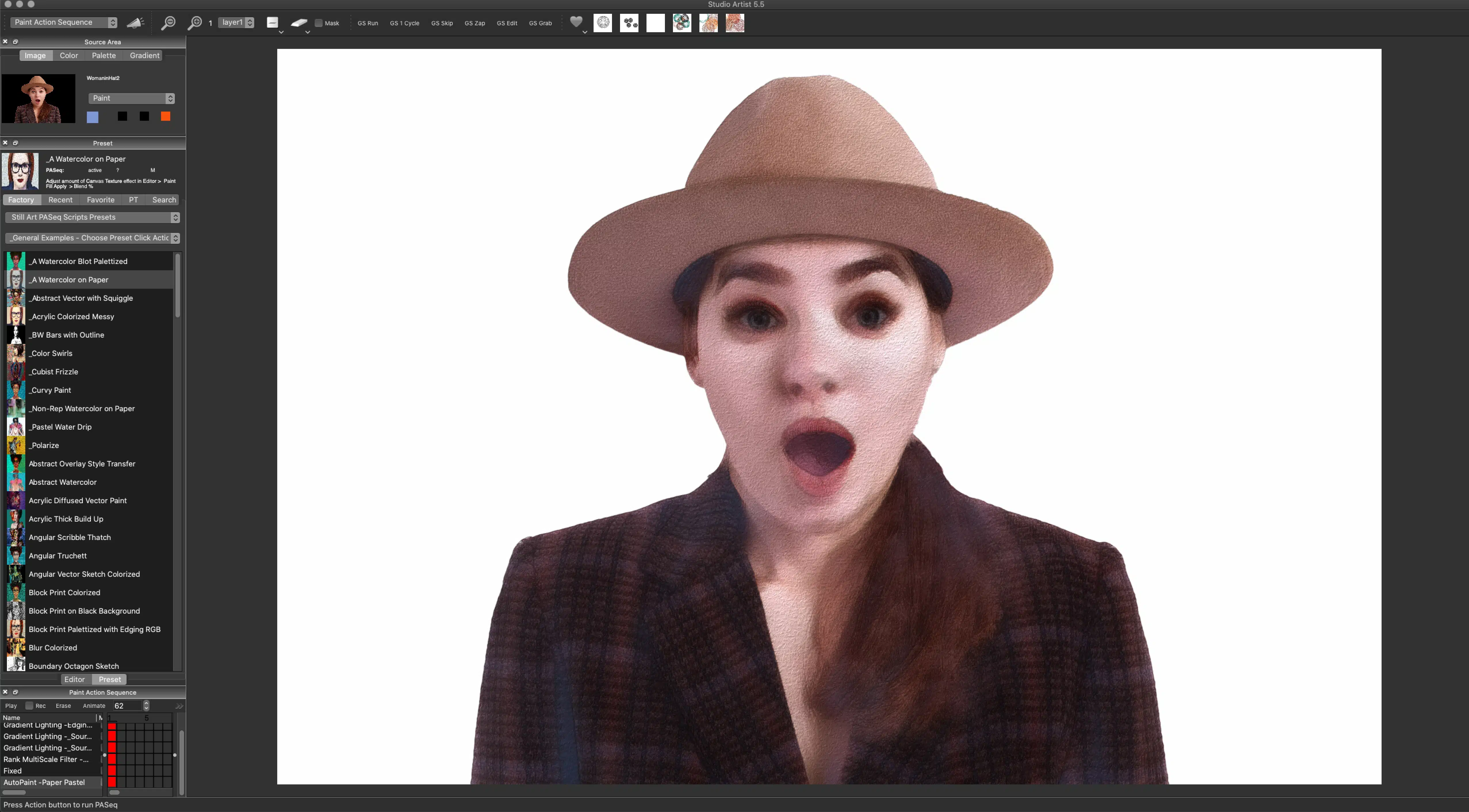 Outputting your .png image with the Alpha Channel
If you save the image now it will have a white background.
To keep the alpha channel intact for importing to other programs you will need to do the following 3 Steps.
1. Canvas> Alpha > Enable for View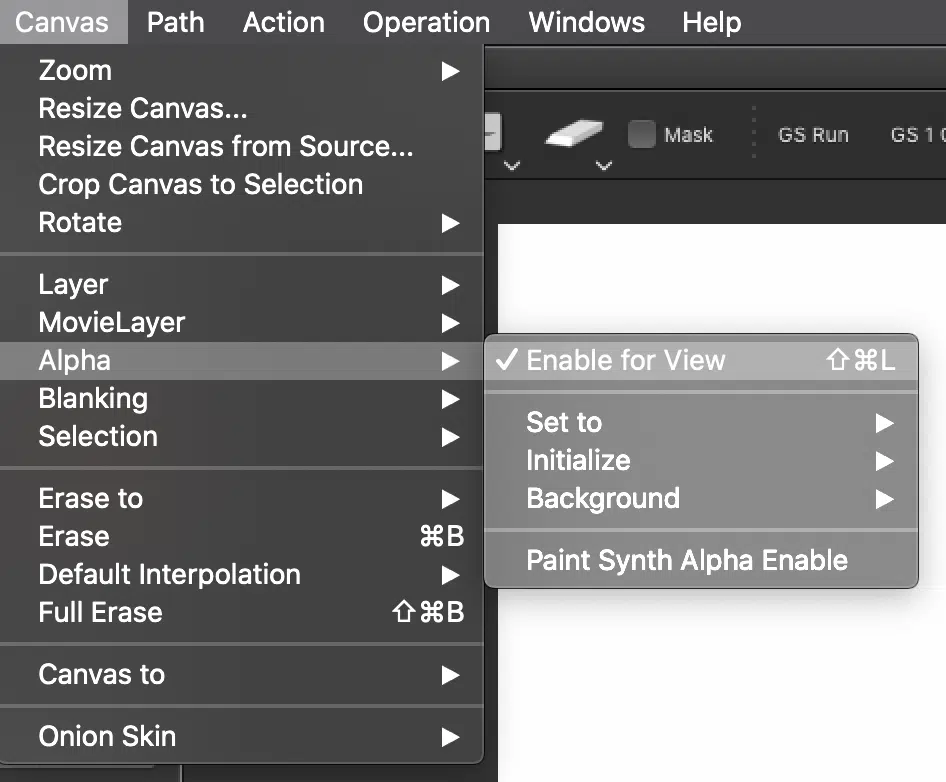 2. Canvas > Alpha > Set To > Source Alpha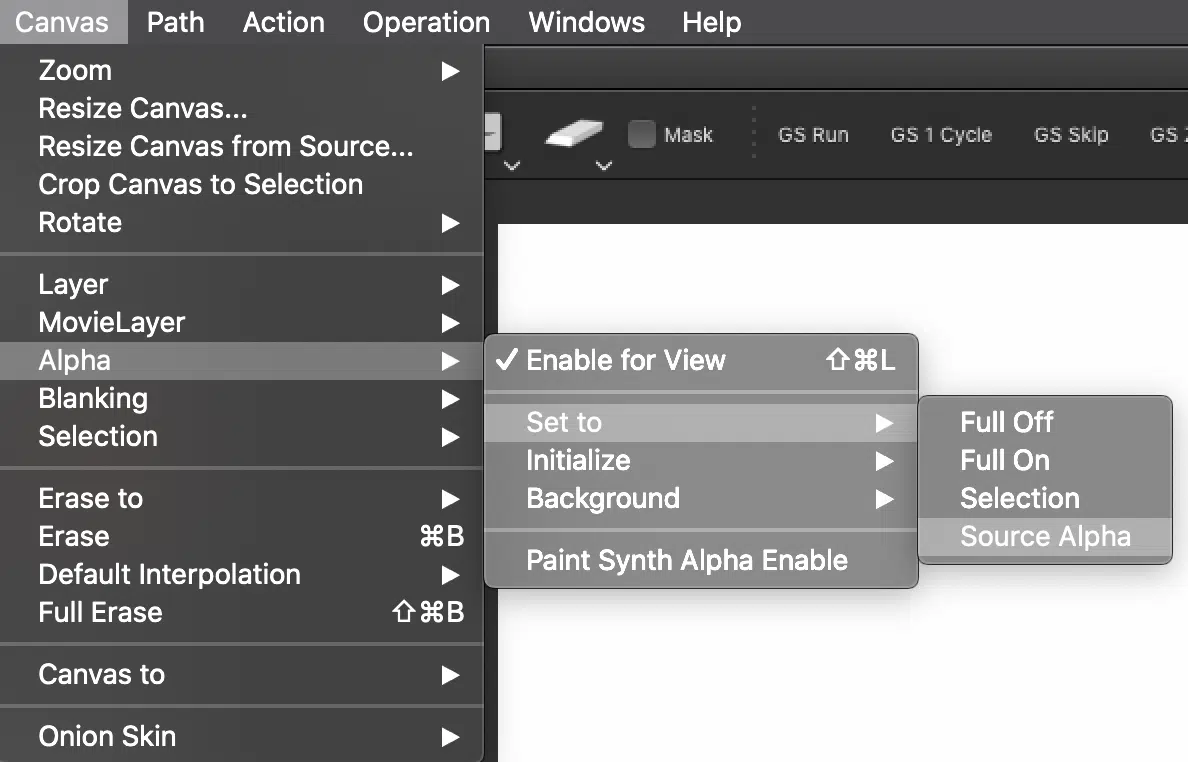 3. Then save your image as a .png