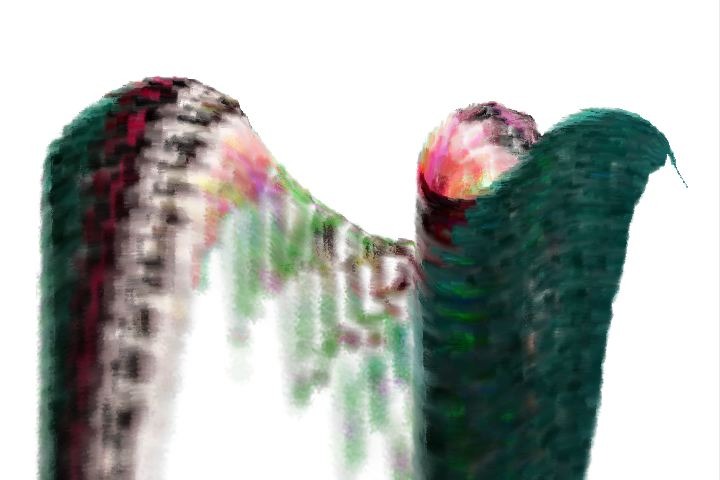 Live Extend is a new Path Type feature in Studio Artist 4. It is designed to be used with paint presets for manual drawing, and creates dynamic streaming real time paint effects.
Here's a short example of painting with 2 different live extend paint presets in real time. Note how the dynamic stream of paint flowing out of the cursor is influenced by both the past paint stream trajectory as well as the interactive movements of the mouse or pen cursor.
Live Extension is a specific Path Type option in the paint synthesizer's Path Shape control panel (1st gallery image below).