Today's post will explore another MSG processor that generates abstract shapes, where the shape positioning is modulated by an input stream. We'll show how you can stack multiple instances of the 3C Abstract 5 Grid Mod CP processor to build up spatially variant abstract image complexity.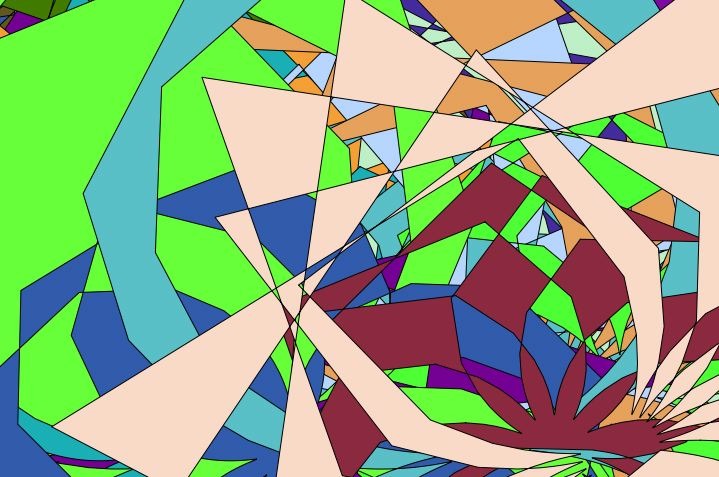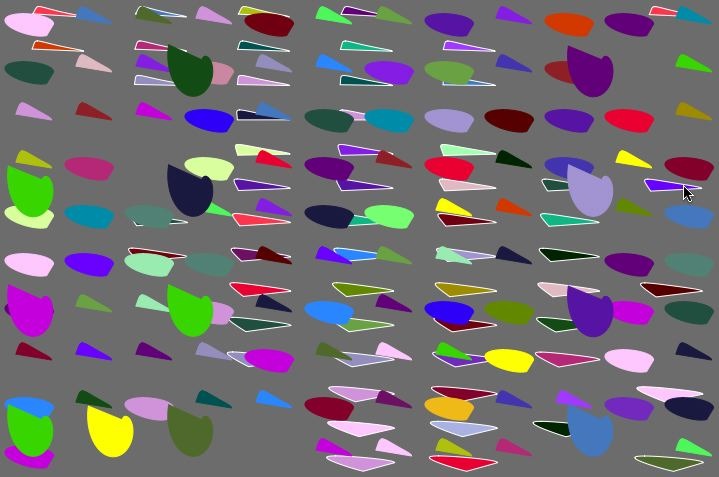 As you may recall from previous posts, the 3C naming convention for MSG processors means they process 3 channel color imagery. And the CP naming convention means that they use a Color Palette input stream to determine the coloring of the imagery.
All of the images above were generated with the MSG preset documented in the gallery below.