There are lots of different ways to build exotic black and white (or color) sketch effects using MSG processors. This post will dive into an explanation of how the black and white sketch effect above was constructed using 2 different MSG presets.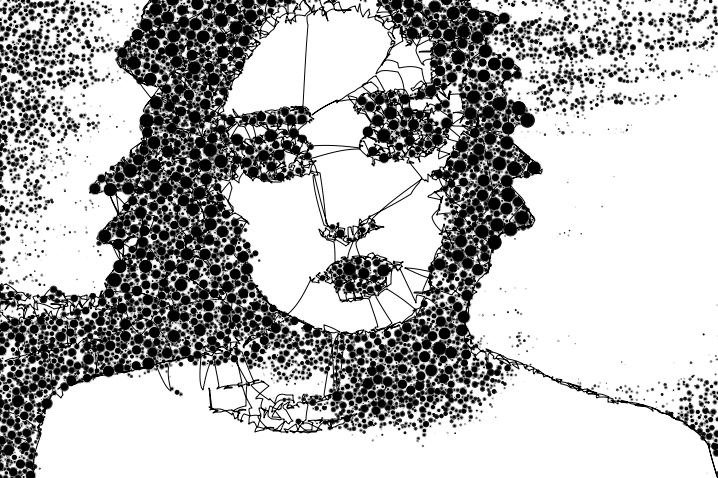 The paint action sequence (PASeq) below was used to create the sketch effect shown above.

Note that 2 different MSG presets were used to build the complete sketch effect. The first action step creates a stylized vector edge sketch, while the second creates a tightly packed sphere mass sketch.
The gallery images below show the individual MSG preset output and associated internal processor chains that build the individual presets.
Note that both MSG presets process the green source image channel to create their respective black and white effects.  The second MSG preset is Min composited into the existing canvas to overlay the black and white packed sphere mass rendition on top of the stylized edge sketch generate by the first action step.
Combining edge and mass rendition is a common approach to building a sketch effect.  The Sketch Edge and Sketch Mass image operation effects are a completely different set of tools you can play around with for  building sketch effects.