Studio Artist's paint synthesizer can be extended by embedding MSG presets into the paint synthesizer. Today's post will show how to take a MSG preset that generates a Pickover chaotic attractor and use it as a MSG Path Start Generator to drive auto-painting in the paint synthesizer.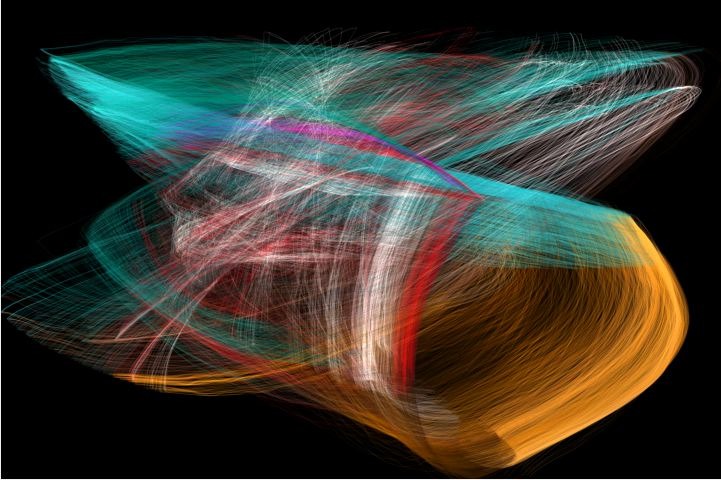 MSG presets are modular image processing effects that can be used to build abstract procedural or fractal imagery as well as image and video processing effects. Because the MSG architecture is modular in nature, you have the capability to create an unlimited number of different MSG effects.
MSG presets can be directly embedded into the paint synthesizer in 4 different ways. You can use MSG presets as Path Start Generators, Path Shape generators, for MSG Brush Load processing to generate a dynamic paint nib, and as MSG Live Brush Sources (where the MSG preset generates a dynamic source brush in real time. Typically you would only use one of these 4 options at any given time.
For the painted chaotic attractor shown above, I used the MSG Scan Generator option for the Generator parameter in the Path Start control panel (first gallery image below). This Generator option uses the embedded MSG preset to generate a series of path start points. The path start scan points being generated by the embedded MSG preset trace out a point cloud associated with chaotic attractor image the MSG preset generates.