Today's post continues the discussion we started yesterday, where we showed how to use an embedded MSG preset to make the paint synthesizer paint a chaotic attractor generated by the embedded MSG preset. Today we will show how to generate a moving paint animation of the chaotic attractor. We'll use temporal generators attached to editable parameters in the MSG preset to generate the procedural movement of the chaotic attractor over time in the paint animation.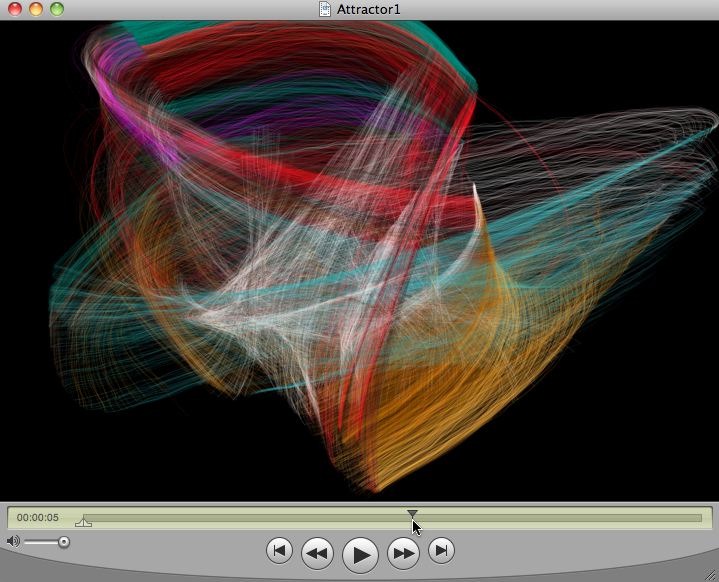 For details on how we configured the paint synthesizer to paint the chaotic attractor generated by the embedded MSG preset, please read yesterday's post. We used the MSG Scan Generator option in the Path Start control panel along with a set of Path Shape parameters that paint in the sequential series of path start points as a continuous smooth spline based paint path.
The paint action sequence we used to generate the paint animation of the moving chaotic attractor is shown below. The AutoPaint action step is the one using the embedded MSG preset to paint in the attractor.