In yesterday's post we discussed how to build a simulation of pouring paint, based on hand editing an older Wacom pen tilt sensitive air brush preset. In that post, we mentioned that you could do additional hand editing in the paint synthesizer to build various kinds of wet paint effects to add additional complexity into appearance of the pouring paint.
One quick way to do this kind of edit is to take advantage of the Paint Synthesizer Macro Edits. There are 2 different macro edit commands available in the help browser that can be used to automatically build wet paint effects with the push of a button.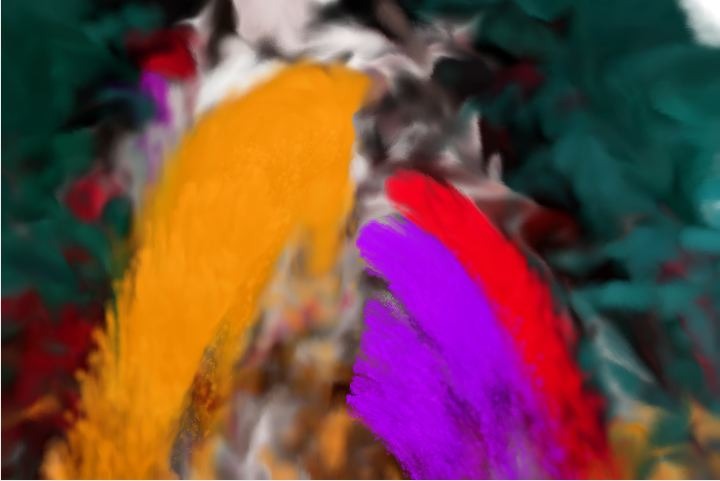 The first 2 gallery images below are screen shots of the built in Studio Artist 4 Help Browser. The first shows the cursor clicking on the PaintSynth MacroEdits link on the main Home help page. The second shows the 2 Make Paint Wet 1 and Make Paint Wet 2 macro edit command links. Pressing the blue arrow at the left side of any of the macro edit commands runs the associated macro edit command. Note that there's also a Turn Off Wet Paint macro edit command to get rid of a wet paint effect.