The image below is a frame capture from a simple animation generated by running a single paint synthesizer water wash preset in loop action while streaming the output into an open movie stream. We will be using the wet preset as a part of a more complicated generative paint animation in tomorrow's post. But today we'll have a little fun and show how to use water paint effects to melt faces (and also hopefully learn something about how water paint presets are constructed).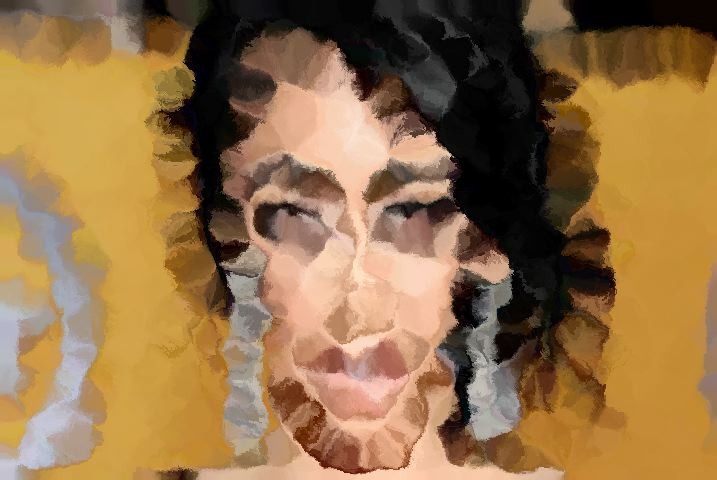 Wet water wash paint synthesizer effects are often very useful. They can be incorporated into paint action sequences for movie processing to generate dissipative wash or feathering effects over time in rotoscoped paint animations. They are also great tools when used as secondary processing along with a gallery show technique.
Gallery show allows a second folder of favorites presets to be used at the beginning of each gallery show cycle. Incorporating a custom folder of water wash presets with something like a randomized vectorizer gallery show techniques can create exciting new effects.
The particular water wash effect we will be looking at today can almost be thought of as a type of locally selective warp effect. It takes advantage of the Brush Contract option for the Fill Algorithm parameter in the Paint Fill Apply control panel (as shown below).