There's a vast range of different fun things you can do using the active command links in the Paint Synthesizer Evolution Help Page. We discussed this help page in yesterdays's post along with it's associated 4 paint Patch memories. Today we will show how to work with random paint patch evolution to create new paint preset effects as well as show off some techniques to jumpstart your creativity.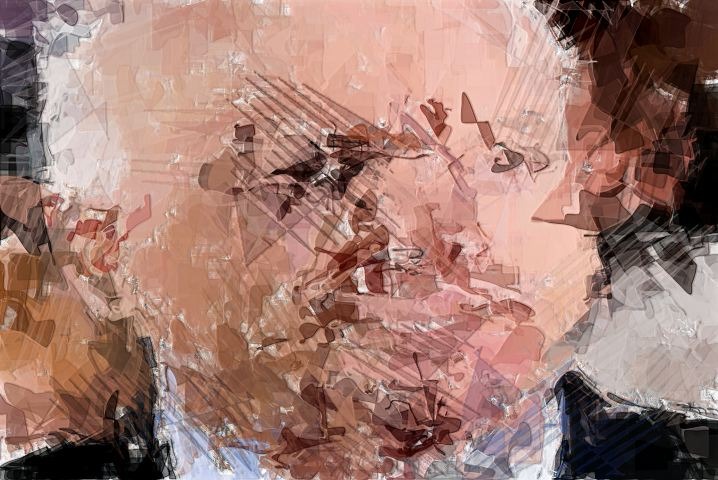 Random evolution is an approach you can use to build new paint presets, or just to create art imagery on the fly. The Paint Synthesizer Evolution Help Page gives you all kinds of tools to facilitate random patch or imagery evolution.
For example, the 1st gallery image below shows a command link being pressed that will load a random source image for you. Again, the point of a control like this is to facilitate free creative exploration. If you don't like the particular random source image that appears when you press the command link, do it again until one comes up that seems like it might be fun to work with.