Today we'll begin take a look at how to use a MSG preset to build a dynamic source brush in the Studio artist paint synthesizer.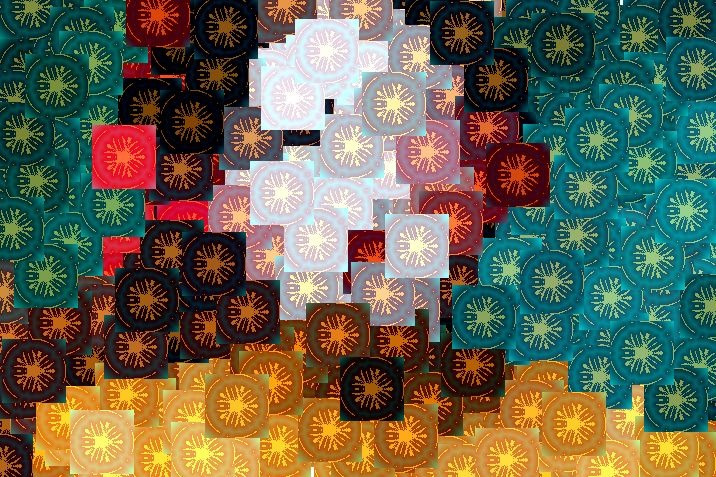 The image above was created using a MSG preset to dynamically build a source brush in the paint synthesizer. MSG presets provide a way to customize or extend the functionality of the Studio Artist paint synthesizer. You can use MSG presets as custom path start generators, path shape generators, brush load generators, or source brush generators. For this particular series of posts we'll be looking at building MSG Source Brushes.
The 1st gallery image below shows a MSG preset (in the MSG Advanced Editor) that generates a circualr symmetry pattern. To make it, I looked through the factory presets and selected one from the Abstract : Circular category.