The following image shows off an example of a spatially variant blur effect. By spatially variant, we mean that the bur is different in different spatial locations in the image. The particular spatially variant blur shown above simulates rotating a camera around the center of an image while snapping a photo. This post will show how to create this kind of effect (and many other spatially variant filtering effects) using the Smart Blur image operation in Studio Artist 4.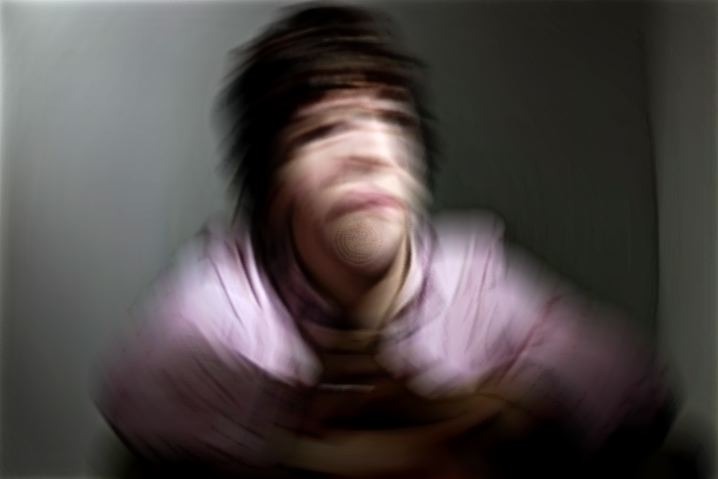 The first gallery image below shows the Editor control settings used to create the above effect.
Note that we're using the Smart Blur image operation effect. Because I wanted a circular blur effect, I set the Variation control to Polar and the Angle Offset to 90 degrees. If I had used an Angle Offset of 0 or 180 degrees I could have generated a spatially variant blur that is centered at the center of the canvas and pulls in or out from the center point.
The Variation control allows you to select many different kinds of spatially adaptive effects. Many are based on some characteristic of the source image. Others (like Polar) correspond to mathematical functions that vary over the canvas.
The Smart Blur ip op is extremely versatile, and can be configured to create a very wide variety of different kinds of effects. The 2nd gallery image above shows a single editing modification I made to the Smart Blur effect, setting the Mode control from Mean to Max. This changes the adaptive filter effect from a blur effect to a nonlinear max filter (whose output is shown in the 3rd gallery image above). Note that the new effect maintains the original adaptive circular polar filter shape but is now using a nonlinear max filter rather than a blurring mean filter for the adaptive filtering effect.
Animating a Smart Blue Effect
I then created a 100 frame PASeq animation. I did this by recording a single Smart Blur action step in the PASeq. the Angle Offset was set to 0 degrees at keyframe 0. I then changed the Angle Offset to 360 degrees, and recorded a second keyframe at frame time 100 for the Smart Blur action step. I then generated an animation by running the Action : Animate with Paint Action Sequence : to Movie menu command. The animation shows the effect of smoothly interpolating the Angle Offset control for the Smart Blur effect from 0 to 360 degrees over 100 frames.
You can see the animation output here. I used a No option for the Symmetry control to make the effect more dramatic, and used the Mean option for the Mode control for an animating adaptive blur effect.