The paint synthesizer has always had a number of smart paint dropout options that can be turned on to add visual intelligence to building up sketch effects. Some of these old options depended on starting with a white or black canvas. Studio Artist includes some smart sketch options based on the Blanking Buffer, which allows smart sketch build up effects that used to require a solid white or black canvas background to be generated independent of what is currently in the canvas.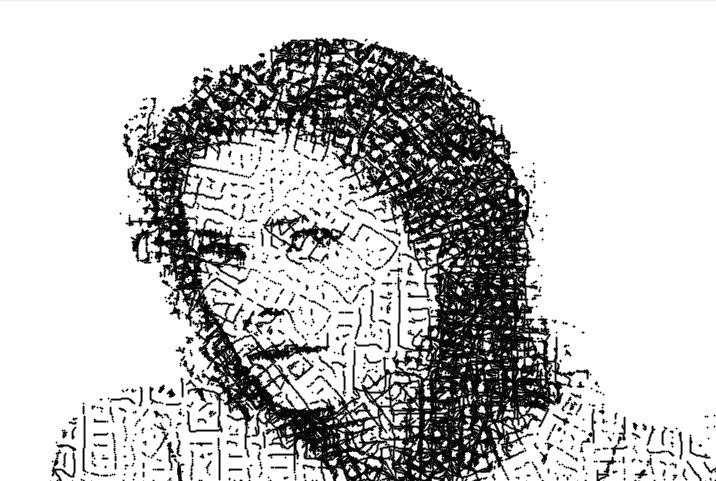 In this post we'll look at modifying an old paint preset that required a starting white canvas so that it's intelligent black sketch buildup works independently of the canvas initial starting conditions. These new features allow black or white sketch overlays to be built up on top of other paint effects. They all take advantage of the Blanking buffer, which is a hidden 1 bit image buffer that is internal to the paint synthesizer.
The Blanking buffer is typically used to track paint coverage during a single AutoPaint run. How the paint synthesizer draws into the Blanking buffer is totally configurable, based on adjustable controls in the Path Start control panel.
To start, we're going to use an old paint preset located in the Default : Auto Sketch paint category called BezSmartHatch1 (see 1st gallery image below).